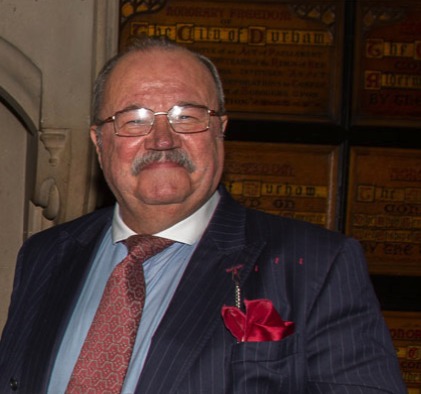 Position: Deputy Warden Plumbers' Company
Admitted: 3 Feb 2020
Sixty-seven-year-old Arthur, brought up in Seaham and now based in Durham, served as an operational fireman in stations in Sunderland, South Tyneside and Gateshead. While with the fire service he helped organise Remembrance Day parades in Sunderland and since 2014 has played a key role in Durham City's Remembrance Parade and the Durham Cathedral Festival of Remembrance.
He is the author of the book "Warriors in Fire Boots" – a tribute to the valour of firefighters and has taught the Japanese martial art of Aikido in Durham for over thirty years.
Arthur was instrumental in bringing many internationally renowned martial arts masters to the city and as a consequence of his efforts a three part television documentary, entitled "Budo Sai," was commissioned by Tyne Tees Television and syndicated internationally. He is a well-known teacher of and writer on Aikido and is currently a 5 thDan Black Belt.