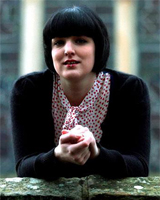 Company: Masons
Position: Member
Admitted: 6 Feb 2012
Beverly Renwick made history when she became one of the first women to be nominated as a city freeman – ending a 700-year-old men-only tradition.
Since the organisation was founded to protect the interests of city artisans, the status of freeman has passed from father to son, with daughters not welcome. Young men who served an apprenticeship in the city were also admitted, but not craftswomen.
While a total of 17 women are due to be sworn in, most will qualify because they are related to existing freemen.
Beverly, of Market Place, Bishop Auckland, qualifies because she served an apprenticeship as a stonemason with Durham University, for whom she still works.
She explained: "After I graduated from university I didn't know what I wanted to do, and I saw an advertisement for a stonemason by the university. I have always had an artistic leaning and I love the job I do.
"Part of my apprenticeship involved being seconded to Durham Cathedral where I was responsible for replacing any stones which became dislodged.
"I was told by a freeman that the rules had changed to allow me to apply to join and I am very proud to have been accepted.
"I don't really know what it will mean in terms of rights to graze cattle or anything like that, but I feel as if I am helping to strike a blow for women's equality by becoming a freeman."
Her father Gerry, chauffeur to the Bishop of Durham, said: "Beverly served as an apprentice in Durham City so she is entitled to become a Freeman of the City. Her family are all very proud of her and delighted that women are now accepted as city freemen."