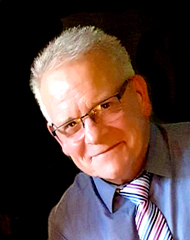 Company: Butchers
Position: Member
Admitted: 10 Nov 2003
Dave moved to Durham in the sixties, educated at Belmont Secondary School and New College Durham.
He started work as an apprentice Electrician for Durham City Council in 1976 and 43 years later after working for the same firm all be it a changed organisation (Durham City Council then taken over by Durham County Council then taken over by County Durham Housing group and now Believe Housing) retired. He now helps his Step Daughter with her dog walking business Muddypaws based in Langley Moor.
Dave became a Freeman of Durham City in November 2003 joining the Butchers Company and later was given the privilege of becoming The Grassman for the Durham City Freemen, a post that requires him to look after the interests of The Sands grassed area for the Freemen.