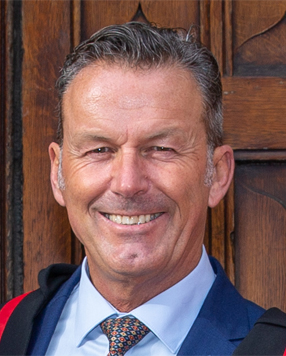 Company: Cordwainers
Position: Gentleman Freeman
Admitted: 7 Nov 2022
Underwater archaeologist and television presenter Gary Bankhead was sworn in as a Gentleman Freemen, while the Reverend Deborah Robinson and Stephen Kitson both followed in the footsteps of family members.
Gary is a founder member of the freemen's history group and his city centre dives in the River Wear have recovered more than 13,500 ancient artefacts, dating back to the late mediaeval period. Among his notable finds are rare pilgrim's souvenirs associated with pilgrimage to St Cuthbert's holy shrine and 28 hammered silver coins dating from the reign of Edward 111.
He made his first exploratory dive in the River Wear in the spring of 2007 and his exploits since have featured on national television and radio. He has played a key role in Sky History's "River Hunters" programme as the show's underwater archaeologist, which launched its third series earlier this year.
Fifty-seven-year-old Gary is a former firefighter and his dives and subsequent scientific research, supported by Durham University's Department of Archaeology Department, led to the award of a Master of Philosophy in 2016.