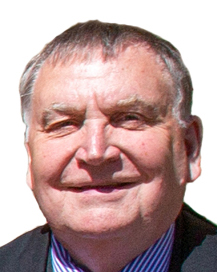 Position: Chairman Of The Wardens And Barbers' Company Warden
Admitted: 11 Aug 2014
John was born in Hartlepool and moved to Durham aged seven. Following a secondary education he became an apprentice painter and decorator to P L Smith and Company, Elvet Bridge, Durham.
On completing his apprenticeship he managed his own painting and decorating business for six years employing both tradesmen and apprentices, before taking up a building maintenance post at Durham School.
Eleven years later he moved to Newcastle College to teach craft apprentices, where he was instrumental in the further development of the Construction Curriculum Centre which attained regional and national recognition. As a result of this experience he was later promoted as Information and Learning Technology Manager for the college before retiring in 2000.
John has been a Freeman for four years during which time he has taken a proactive role in developing and managing the Freemen website and supported the Chairman of the Wardens in preparing plans for the continuing development of the organisation.
He is also a trustee of the Freemen's Charitable Trust.
His interests outside of the Freemen, include, gardening and computing.
Since moving to Ushaw Moor 12 years ago he has had a commitment in supporting the local community, he developed an Action Group and community garden and was involved in addressing local anti-social behaviour issues. In 2013 he was awarded a Neighbourhood Watch Outstanding Achievement Award and the Durham County Councils Chairman's Medal for 'Services the Community and the County of Durham'. He is currently a board member of The Durham Agency Against Crime Police Charity.