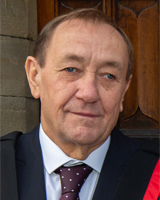 Company: Butchers
Admitted: 12 Nov 2018
Electrician John Bregazzi's trip to the town hall was something of a return "home." The 63-year-old grandfather served most of his apprenticeship with the former Brandon and Byshottles District Council before switching to Durham City Council when local government was re-organised in 1974.
He climbed the promotional ladder and was the council's maintenance manager, overseeing a £13million annual budget, 18,000 council houses and a team of 136 employees, when he took early retirement 12 years ago.
"Attending council meetings was part of my work and one of the jobs I was involved in was supervising the re-roofing of the town hall," he said.