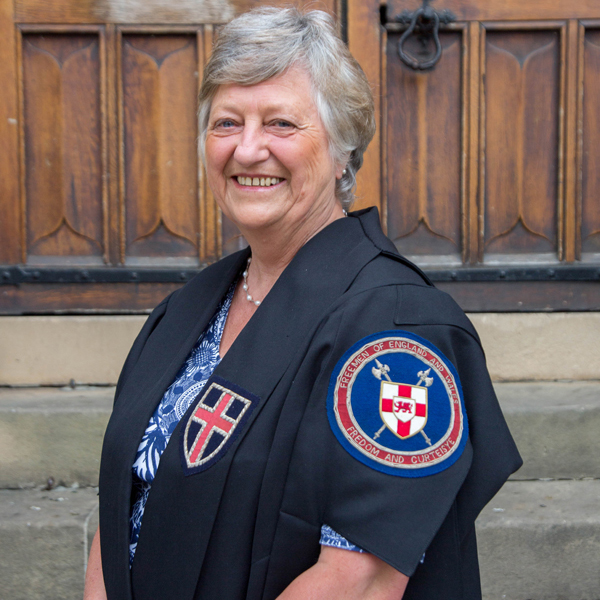 Position: Drapers' Company Warden And Secretary To The Freemen
Admitted: 5 Nov 2012
Kathleen was sworn in to the Drapers Guild on 5 November 2012. She was born in Durham as part of a family of four. Two of her brothers became Freemen in the 1970s but at that time women could not access the Freedom in Durham. Kathleen has no further information about her family and their history with the Freemen and is looking forward to researching this part of her family history.
After leaving Whinney Hill School and New College Durham, Kathleen worked in both the private and public sector as a secretary and personal assistant. She was involved in setting up the first Nike UK Office in Durham and went on to work in their Apparel Division in the European Headquarters in Holland.
More recently she has been working for Durham University, managing the admissions entries at St Mary's College. Kathleen is looking forward to learning more about the history of the Freemen and exploring how she might develop a role which would help with the establishment of a more comprehensive membership data-base and enhanced communication with members.