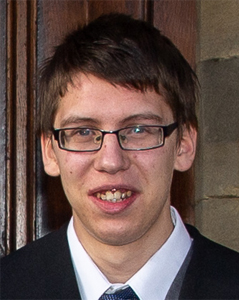 Company: Drapers
Admitted: 11 Nov 2019
Mark Vest's decision to honour his father's memory, by following him into the Drapers' Company nearly 20 years after his death, has created what is believed to be a modern-day milestone.
Twenty year-old Mark, has now joined his sister Rachel and uncles David and Richard, as well as older brothers Richard and Paul.
Mark, from Gilesgate, has recently successfully gained qualifications that he hopes will lead to work as a nursery assistant.