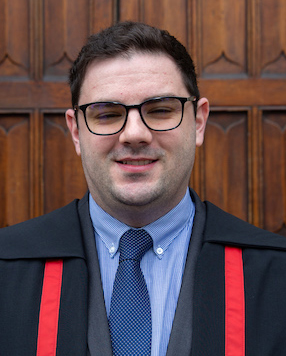 Company: Masons
Admitted: 9 May 2022
Thirty-three-year-old Carrville-born Peter, who lives with wife Grace on the city's eastern outskirts, followed his granddad Arthur, father Alan and uncle Peter into his company.
Days earlier the couple had welcomed the birth of their first child – their daughter Cora.
After being awarded a geography degree by Glasgow University Peter went on to spend a year in Australia. On his return he completed a post graduate degree in transport planning at Newcastle University and now works for Nexus, the company operating the public passenger transport system across Tyne and Wear, which includes the Metro rail service and the cross-Tyne ferry.