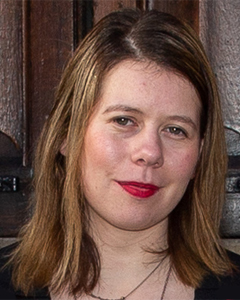 Company: Drapers
Admitted: 11 Nov 2019
Twenty-six-year-old Rachel has now joined her uncles David and Richard, as well as older brothers Richard and Paul in the Drapers Company.
My brother and I both decided we wanted to honour the memory of our dad Robert - who died in 2000 - and grandad Charlie, by becoming Freemen and joining the rest of our immediate family. My dad was 21 when he was sworn in and he had followed in the footsteps of his own father.
Rachel, whose has a seven-year-old son and lives with partner Adam in a village near Durham works in a dispensing chemist's shop on the city's outskirts.