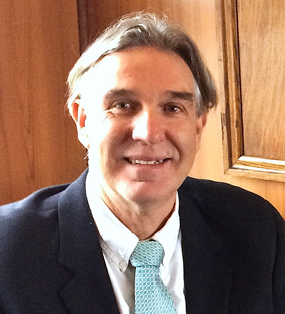 Position: Deputy Warden Masons' Company
Admitted: 14 May 2007
Royston was admitted as a Freeman in May, 2007, following in the footsteps of my father who has been a Freeman for many years.
He is married to Elizabeth and has 2 children and 2 grandchildren. He is am a member of Durham City Golf Club and enjoys cycling and watching his son play rugby for Durham City.
Recently retired, having worked for over 40 years. Royston's employment started in 1971 with Durham County Council and involved moves to a number of Departments and Local Authorities in the region. The last 25 years of his employment prior to retirement was spent working as a Senior Civil Servant for the Crown, County, Magistrates' Courts and Tribunal Services. His roles included Head of Human Resources and Deputy Chief Executive for the Magistrates' Courts in County Durham and Head of Finance, Resources and Operations for HM Courts and Tribunal Services in Cleveland and Durham.
Royston is a Fellow of the CIPD and hopes his experience is helpful with the work and operations of the Durham Freemen.'