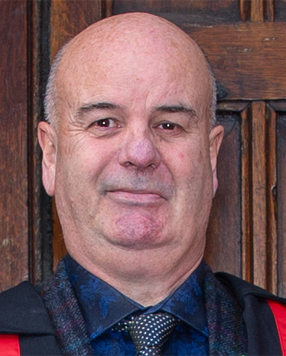 Company: Plumbers
Position: Freeman
Admitted: 7 Nov 2022
Sixty-year-old Stephen Kitson started his working life as an apprentice plumber for a city company renowned regionally and beyond for a range of speciality contracts, including the casting and moulding bespoke lead work.
The job gave Stephen a chance to work alongside his older brother and fellow freeman Geoff, tackling contracts on Durham Cathedral, numerous churches across the region and high-value homes in South Street.
There then followed a 30-year spell behind bars – when he switched to the works team tasked with maintaining the fabric of the city centre's Napoleonic Jail.
Following his retirement last December Stephen has devoted some of his spare time to working as a volunteer ranger with the county council's countryside department, many of his tasks helping with the maintenance and upkeep of public walkways.
But his fine metalwork skills have not been cast aside. He regularly retreats to a unit in his back garden where he produces to order tables, plant stands and garden climbers for relatives and friends.