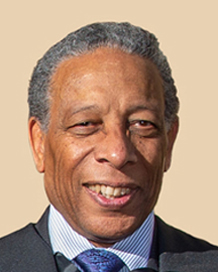 Company: Drapers
Position: Deputy Warden Drapers Company
Admitted: 3 Feb 2020
Trevor arrived as a student at Durham University 50 years ago - and never left. He taught maths and computer studies in three local schools for 20 years and was a head of department before leaving to set up his own I.T. training business. For the last five years of his career he worked with the I.T. advisory service for a north-east local education authority.
After serving as a governor at three different schools he was elected as the region's representative on the National Governors' Association and for more than a dozen years has been a member of a Foster Care Panel, interviewing prospective foster carers.
He was a founding member of the local history society in his home village, serving on its' committee for over 20 years and has also been an active member of a local PCC.
In addition to his work with the Pointers he is also a steward at the cathedral and a volunteer at the World Heritage Site Visitor Centre. Having been a mentor at one of the university's colleges and an invigilator in exams, he has more recently been seen as a Beadle, fronting academic processions and other ceremonies.