Durham City Freemen
Annual Dinner 6 October 2018
7.00 for 7.30 Town Hall
Guest speaker - George Patterson
I am pleased to announce that the guest speaker for our Annual Dinner is George Patterson. A scotsman with strong connections with the north-east and particularly Durham City.
His working life encompassed both craft and academic experience and I am certain you will find his talk extremely interesting and entertaining.
A brief profile of George is set out below.
Eric Bulmer Chairman of the Wardens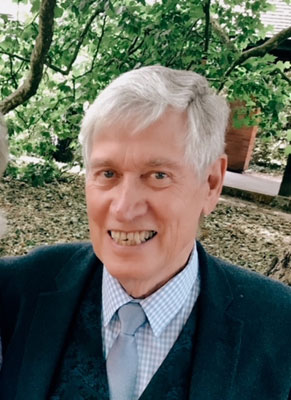 George Patterson retired in 2004 after four years as Principal and twelve as Vice Principal of Van Mildert College. For sixteen years before that he was Resident Tutor in Sunderland for the Department of Extra-Mural Studies of Durham University organising classes on various subjects and teaching local history. He has written on the history of Sunderland and particularly, maritime history, especially the role of the North-East in the campaign by Samuel Plimsoll against the "coffin ships" in the 1870s, in which thousands of sailors lost their lives.
George was born in 1938 in rural Cumberland but a year later the family moved to Glasgow where his father worked in the foundry of the Singer sewing machine factory at Clydebank which was converted to armaments production during the war. At eleven, George won a scholarship to Allan Glen's school where he achieved little (a fellow alumnus Dirk Bogarde did just as badly and hated it even more). He left at fifteen to be an apprentice stereotyper at D.C. Thomson's Glasgow office, printing the Sunday Post, the Beano and various women's magazines. In 1958 he was one of the second last cohort of national servicemen, spending eighteen months in Cyprus, the British colony which Barbara Castle said would never be independent and which one year later, was.
Having discovered that he didn't like school, work or the RAF, George turned almost by accident to politics. With nothing to do one Sunday in 1960 he went out to follow the May Day parade and had a conversion on the road to Damascus (actually Queen's Park in Glasgow) where the spellbinding oratory and singing of the guest of honour, Paul Robeson, drew him to his local Young Socialist branch. A grounding in politics, covert membership of his trade union (D.C. Thomson's fired people for membership) and an extra-mural class in history at Glasgow university led to acceptance by Ruskin college Oxford, for a two year course in economics and political science, then to a three year degree course at Wadham College in Modern History.
George then worked for five years for the Workers' Education Association in Stoke on Trent, learning his new trades of researching and teaching then moved in 1972 to Durham University Extra-Mural department as resident tutor in Sunderland. In 1988 he was appointed part time Senior Tutor at Van Mildert college, then full time Vice Principal and finally Principal in 2000.