A scuba-diver, a priest and a recently retired plumber were the latest newcomers to be welcomed into the freemen's ranks at the Martinmas Guild Day in the town hall.
DIVER'S "HUGE CONTRIBUTION" TO FREEMEN'S HISTORY RECOGNISED
Underwater archaeologist and television presenter Gary Bankhead was sworn in as a Gentleman Freemen, while the Reverend Deborah Robinson and Stephen Kitson both followed in the footsteps of family members.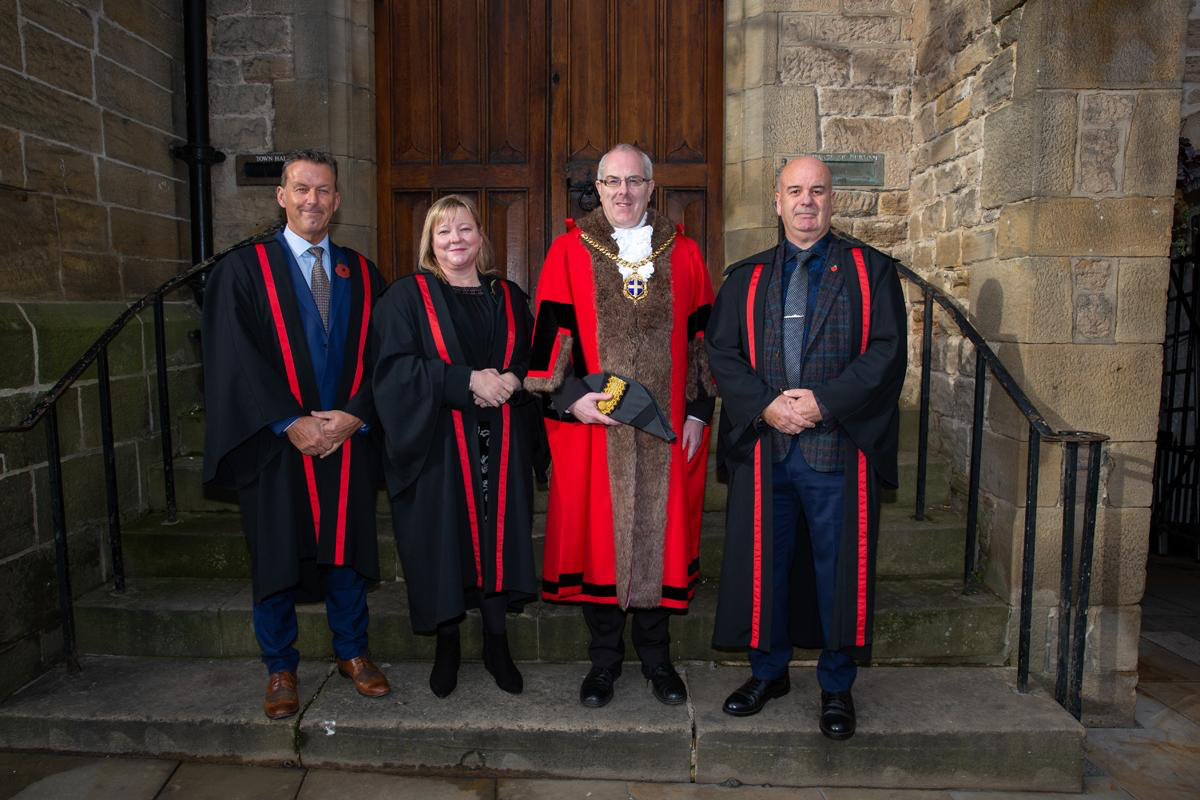 Gary is a founder member of the freemen's history group and his city centre dives in the River Wear have recovered more than 13,500 ancient artefacts, dating back to the late mediaeval period. Among his notable finds are rare pilgrim's souvenirs associated with pilgrimage to St Cuthbert's holy shrine and 28 hammered silver coins dating from the reign of Edward 111.
He made his first exploratory dive in the River Wear in the spring of 2007 and his exploits since have featured on national television and radio. He has played a key role in Sky History's "River Hunters" programme as the show's underwater archaeologist, which launched its third series earlier this year.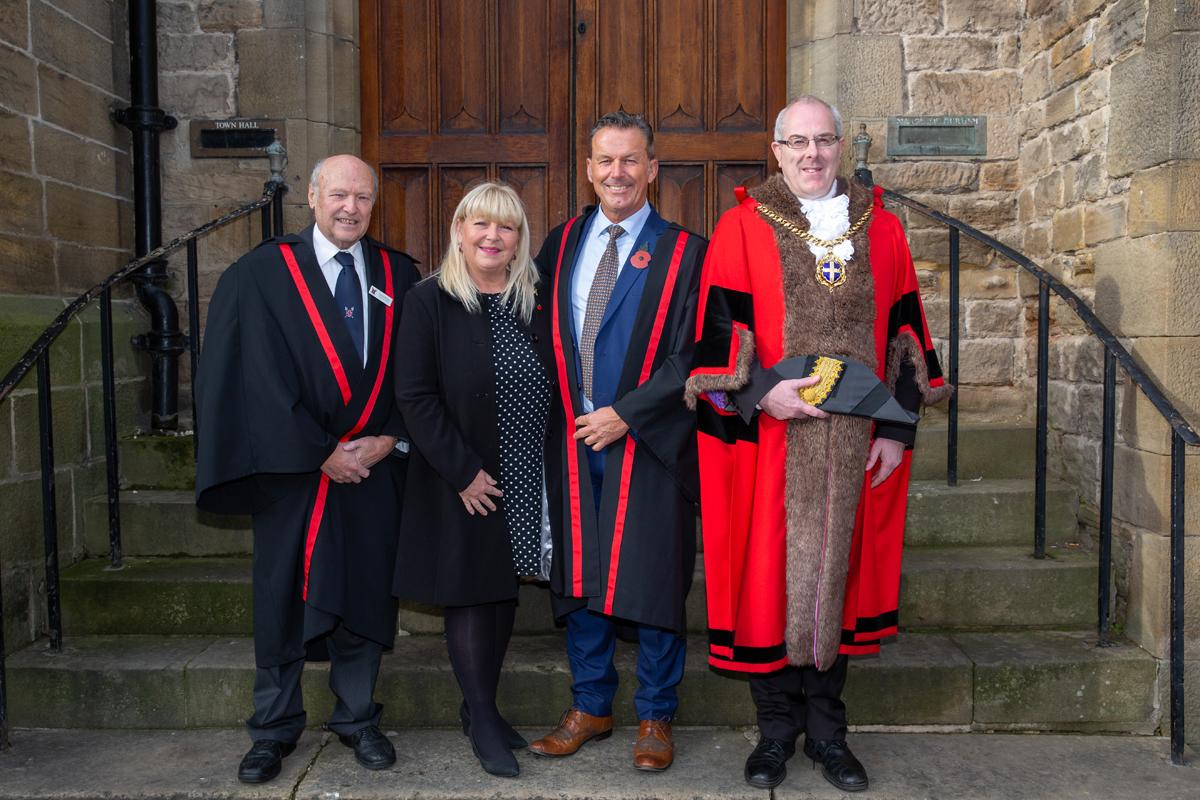 Fifty-seven-year-old Gary is a former firefighter and his dives and subsequent scientific research, supported by Durham University's Department of Archaeology Department, led to the award of a Master of Philosophy in 2016.
Chairman of the wardens, John Booth said: "Gary's admission as a Gentleman Freemen is, we feel, a fitting recognition of his huge contribution to enriching our knowledge and understanding of the city trade guilds - particularly the dyers, weavers and drapers – between the 16thand 19thcenturies."
Deborah, who admits "my heart belongs to Durham," is Director of Care at St Teresa's Hospice in Darlington.
She follows hot on the heels of 78-year-old dad Charlie, who was admitted into the Plumbers' Company in February of this year. His working life helped maintain and improve the cathedral, castle, churches and university buildings, including the replacement of a copper dome on the Observatory.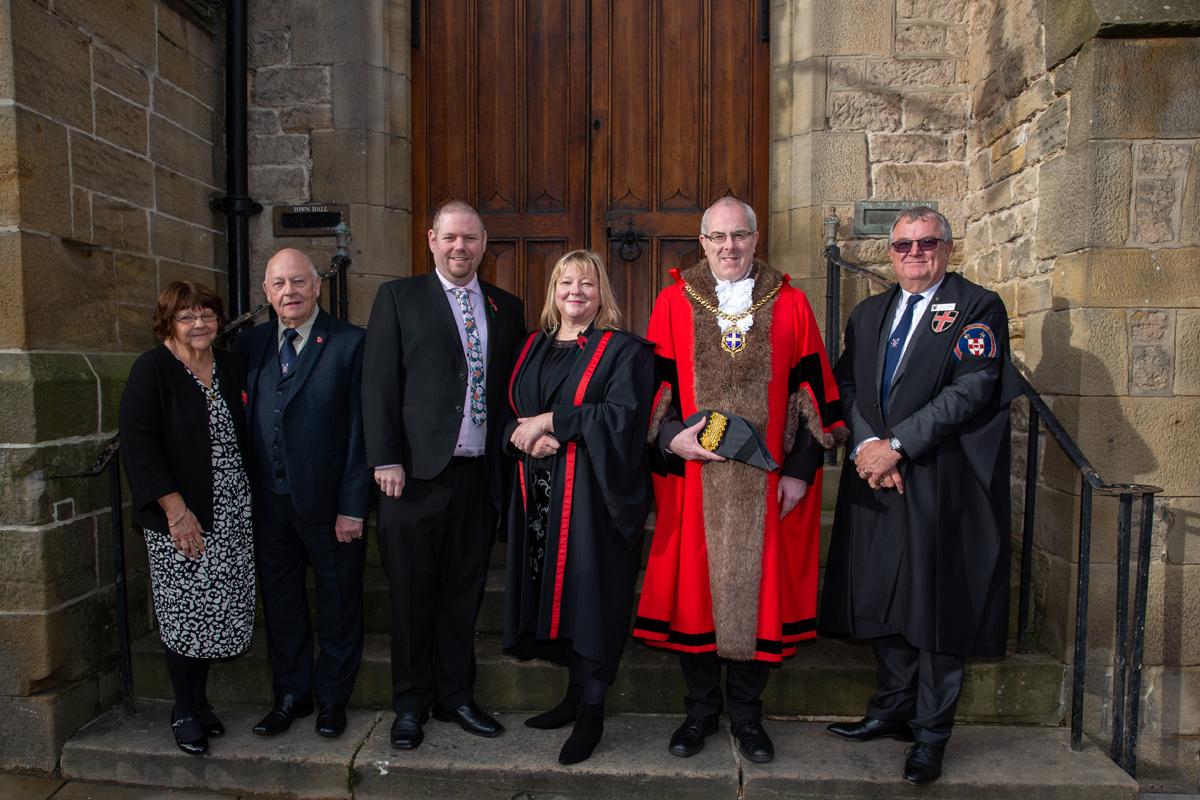 Deborah (49) went to school in the city and was awarded a degree in theology by St Andrew's University before undertaking post graduate studies in social work at Hull.
Her 25 years as a social worker started in Stockton, followed by service as a Macmillan social worker covering Teesside before moving to St Teresa's 15 years ago, initially as social worker and family support team manager before the appointment to her current role.
She was ordained in Durham Cathedral in 2008 and since then has served as an associate priest, on a voluntary basis, alongside her role in the hospice.
As a Church of England Minister in Secular Employment she supports the work of the clergy at St Edwin's Church, Coniscliffe and St Mary's, Piercebridge. She is married with an eight-year-old daughter.
Sixty-year-old Stephen Kitson started his working life as an apprentice plumber for a city company renowned regionally and beyond for a range of speciality contracts, including the casting and moulding bespoke lead work.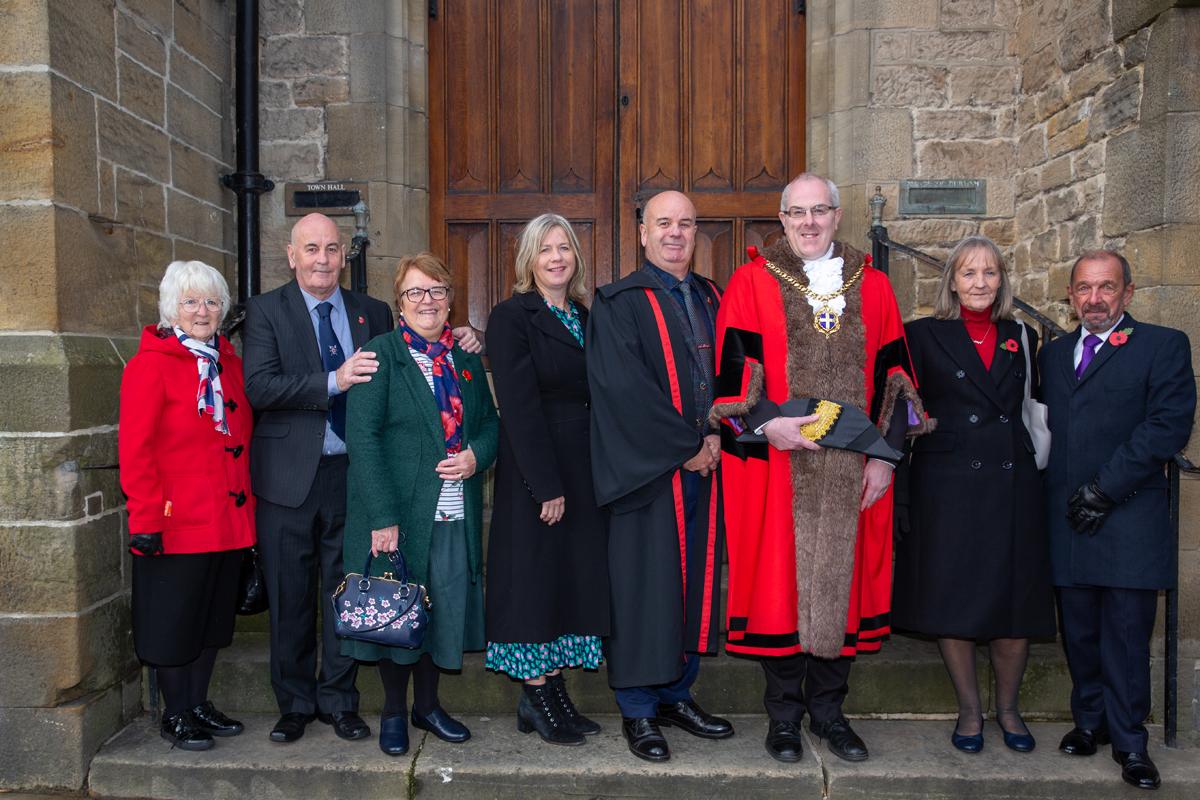 The job gave Stephen a chance to work alongside his older brother and fellow freeman Geoff, tackling contracts on Durham Cathedral, numerous churches across the region and high-value homes in South Street.
There then followed a 30-year spell behind bars – when he switched to the works team tasked with maintaining the fabric of the city centre's Napoleonic Jail.
Following his retirement last December Stephen has devoted some of his spare time to working as a volunteer ranger with the county council's countryside department, many of his tasks helping with the maintenance and upkeep of public walkways.
But his fine metalwork skills have not been cast aside. He regularly retreats to a unit in his back garden where he produces to order tables, plant stands and garden climbers for relatives and friends.