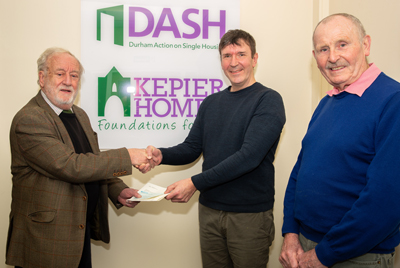 A charity's move to offer direct help to vulnerable homeless women, struggling with "complex and multiple needs," has been underwritten by a gift from Durham's freemen.
Against a background of constant struggle to raise funds Durham Action on Single Housing (DASH) - a non-profitmaking organisation founded in 1972 - still pressed ahead with the project.
Their venture utilises four flats and two houses in the city to create a safe haven - with round-the-clock support - for a dozen women facing physical or mental health issues, relationship problems, historic abuse, sex exploitation, domestic violence, self-harm and childhood trauma.
The charity's entire county-wide network of properties offers 45 homeless people, or people who are vulnerably housed - their ages ranging from 16 to 65 – a safe haven and a chance to rebuild their lives.
Director Trevor Atkinson said during the pandemic their service users had struggled more than most to cope.
"There has been a significant change in the complex needs of those coming forward for our help. Yet the grants we receive have not been increased for six years and donations like the £500 given by the freemen is enormously helpful. The women's project will benefit and it also enables us to provide 'welcome packs' to those who comes to us with nothing. They include food, toiletries and cleaning products," he said.
The charity's work primarily embraces rough sleepers, people relying on friends for somewhere to stay, people leaving hospital or prison and those whose tenancies are at risk.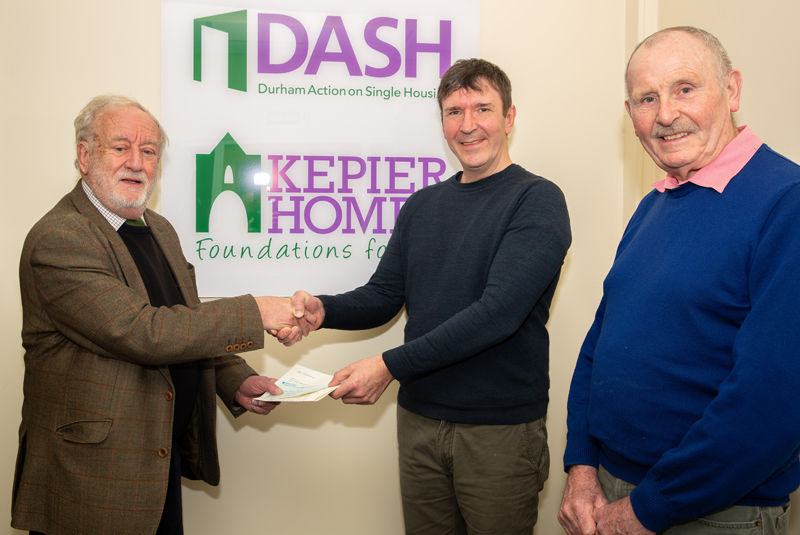 "Our users could be young and inexperienced people on their own for the first time, individuals with long-term mental health problems, people with substance or alcohol abuse issues and those suffering after a bereavement or excluded from mainstream housing because of a history of offending.
"Everyone, regardless of circumstances, has the right to shelter and the opportunity to rebuild their lives. Everyone referred to us for supported accommodation is allocated a named support worker, has an individually tailored support plan and an identified pathway to ultimately finding their own independent accommodation," added Mr Atkinson.
Official funding covers basic support and accommodation costs but the charity is looking to improve users' mental and physical health through sport, recreation, exercise, mindfulness, cookery and cinema visits, as well as provide winter clothing and food.
Eric Bulmer, chairman of the freemen's charitable trust said: "We are conscious of the financial difficulties facing charities as a result of Covid and are pleased to be able to offer help to an organisation supporting some of the most vulnerable in our local community."