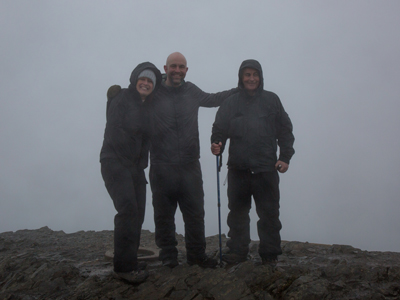 Three freemen, all members of the same family, put their best feet forward over the Easter holiday to climb to the top one of England's highest mountains – a trek organised to give a cash boost to cancer research.
The trio, Geoff Kitson, son Leighton and daughter Alison, were part of a seven-strong group who contended with mist, rain and sleet to reach the summit of Blencathra, a 2,848-foot peak in the Lake District – and faced a 15-minute snow shower on the way down.
At the top of the mountain 66-year-old Geoff, a retired plumber, paused long enough to join his son and daughter to drink a toast to the memory of Geoff's brother-in-law, Gerald, who died of cancer last September.
"Gerald and I met at school when we were 11 and were friends for life. We went on to technical college together and both trained as plumbers, albeit with different companies in the city. The family decided the climb, during a holiday in the Lakes, would be a good way of raising cash for cancer research. However, we could have picked a better day. The weather started badly and quite literally went downhill. It was wet which made it more of a challenge. It was very slippery underfoot as we made our way off the mountain but we managed to come down safely and enjoyed a drink by the roaring fire in the local pub," said Geoff.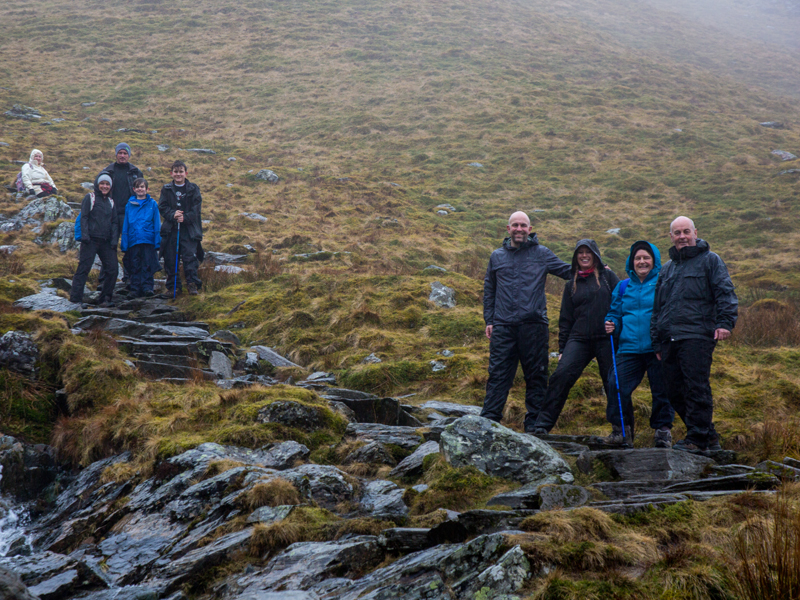 The original climbing party numbered eleven but some members were forced to turn back because of the testing conditions and were aided down by other freemen, Adam McDonough and Mel Wortley.
Geoff, son Leighton, a 42-year-old communications officer with Durham University and daughter Alison (McDonough), head teacher at West Rainton Primary School, are members of the Barbers', Curriers' and Plumbers', Companies.
Title image courtesy of Tom Kitson