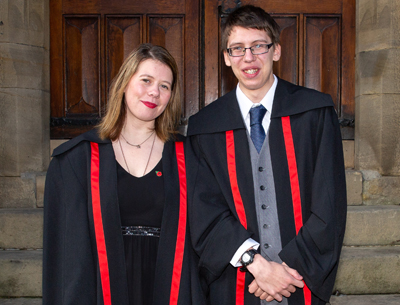 Mark and Rachel Vest's decision to honour their father's memory, by following him into the Drapers' Company nearly 20 years after his death, has created what is believed to be a modern-day milestone.
CLAN'S LATEST "INVESTMENT" GIFTS DRAPERS A BAKER'S DOZEN
When the duo swore their oath of allegiance at the Martinmas Guild Day (November 11th) they swelled the ranks of the Vest clan's membership of the same company to all an all-time high of 13.
Twenty-six-year-old Rachel and Mark, who is 20, have now joined their uncles David and Richard, as well as older brothers Richard and Paul.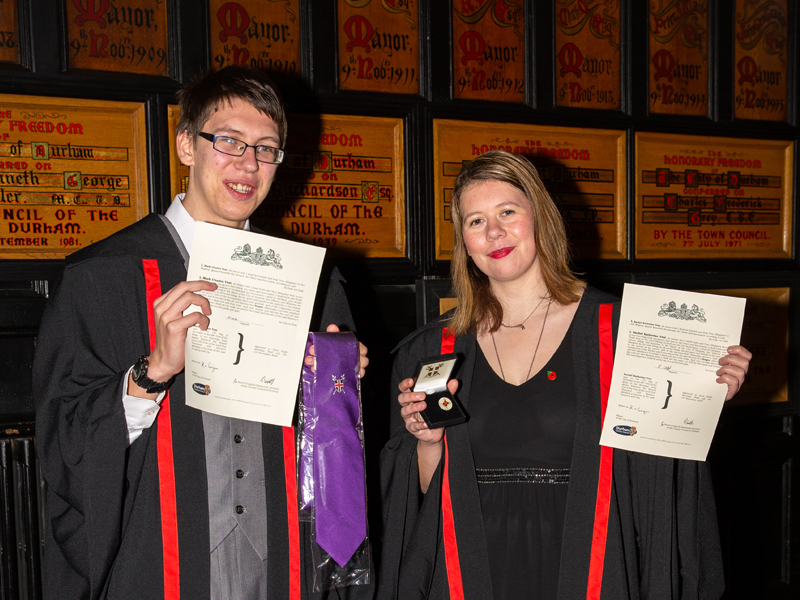 "Mark and I both decided we wanted to honour the memory of our dad Robert - who died in 2000 - and granddad Charlie, by becoming freemen and joining the rest of our immediate family. My dad was 21 when he was sworn in and he had followed in the footsteps of his own father.
"Uncle David, who was one-time warden, helped us draft the application and I wouldn't be surprised if we are related in some distant way to the others whose surname we share," added Rachel.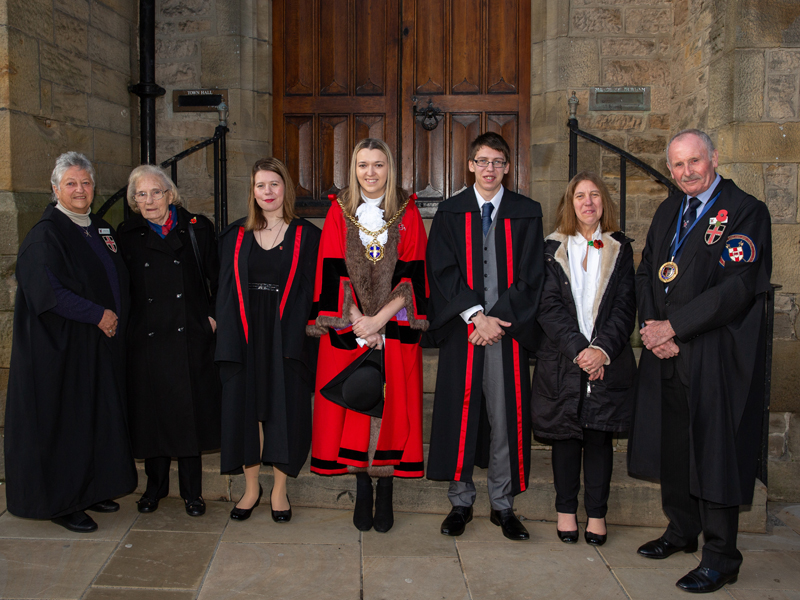 Rachel, whose has a seven-year-old son and lives with partner Adam in a village near Durham works in a dispensing chemist's shop on the city's outskirts. Mark, from Gilesgate, has recently successfully gained qualifications that he hopes will lead to work as a nursery assistant.
Stephen Healy, north-east warden for the Freemen of England and Wales said: "To have so many members in one company sharing the same name is certainly something for Durham to celebrate."