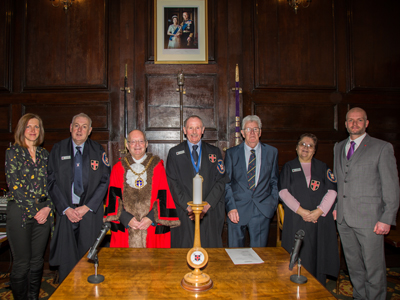 Two city craftsmen, who struck up entirely separate friendships with two leaders of Durham's ancient craft guilds, were sworn-in as city freemen at the Candlemas ceremony (February 5th).​
Surveyor Stuart Trow kept a promise to the late John Heslop, the former warden's chairman, to apply for the freedom, while plumber Alan Oliver's application was the direct result of a chat in a pub with current chairman Eric Bulmer.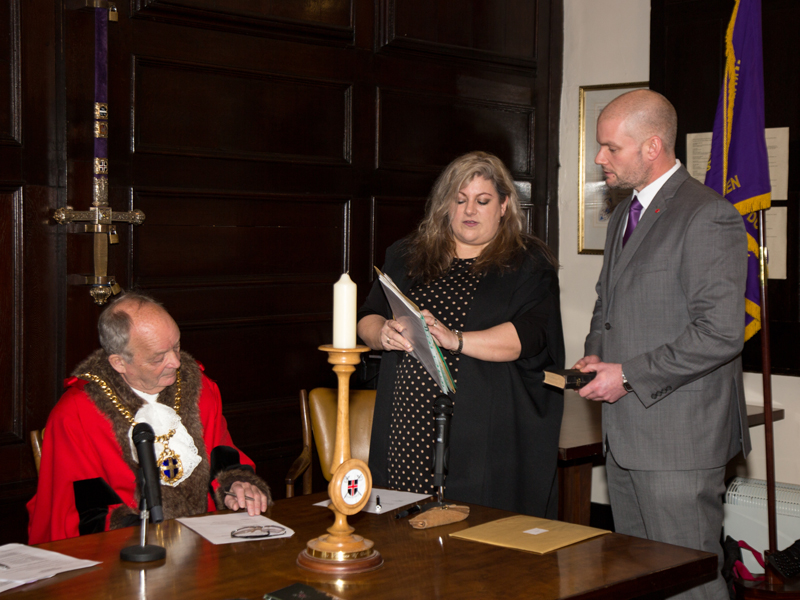 Forty-five-year-old Stuart served a joinery apprenticeship with his father's construction company and attended Durham's New College. There he took an advanced craft joinery course before undertaking study that led to a Higher National Diploma in construction/building studies that qualified him as a surveyor.
"I was very friendly with John who told me all about the freemen's history and traditions and encouraged me to apply. I told him I would do it one day and after he died suddenly last year I decided to make the move and fulfil the promise," said Stuart, a keen walker who lives on the northern outskirts of the city.
For the last 15 years he has worked for Sunderland Home Improvement Agency, operating within the city's boundary. As service manager for property and contracting he leads a team of surveyors who help disabled or vulnerable people obtain grants to maintain, repair or adapt their own homes.
Alan Oliver is 62, is self-employed and well known throughout the city.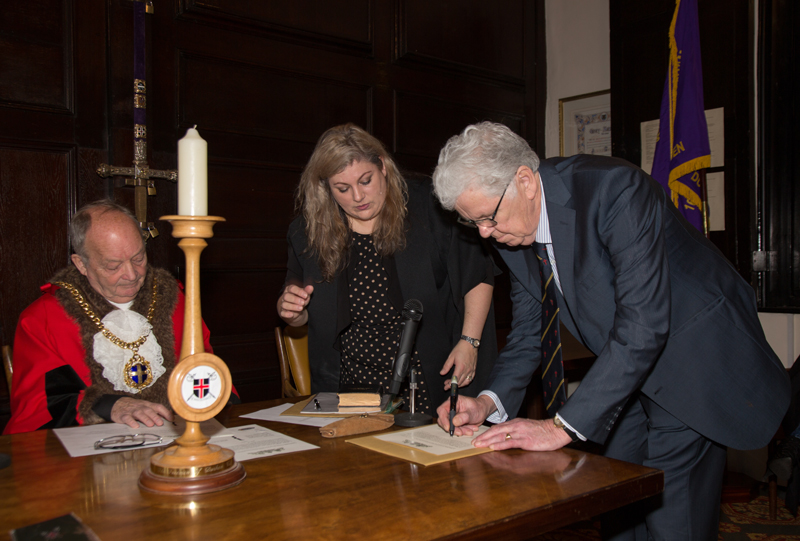 He explained: "I have known Eric for some time and we were talking casually in the pub before the conversation turned to the freemen. He pointed out that serving my time in Durham qualified me for admission and once I produced the necessary evidence of my apprenticeship that, as the saying goes, was that."
Alan, who lives on the city's western perimeter, was initially apprenticed to the plumbers Harold Fairclough before switching to the firm of Frederick Dennison where he first met fellow freemen Geoff Kitson.
"In my early years I did some lead work on the cathedral and at the same time Geoff was doing similar work on other parts of the same building," added Alan, whose current working arrangements allow a little more time to fine tune his golfing handicap at the city's club.
His wife Susan works as an accountant for Stanley Town Council, while son Stephen works for Sky Television in Newcastle and daughter Karen in the admission's department at Bristol University.
Within the last month he became a grandfather for the first time after Karen gave birth to a son.
The third new member sworn in, mother-of two Kim Mullaney, now lives in the midlands and restored her family's broken links with the freemen when she took the oath of allegiance.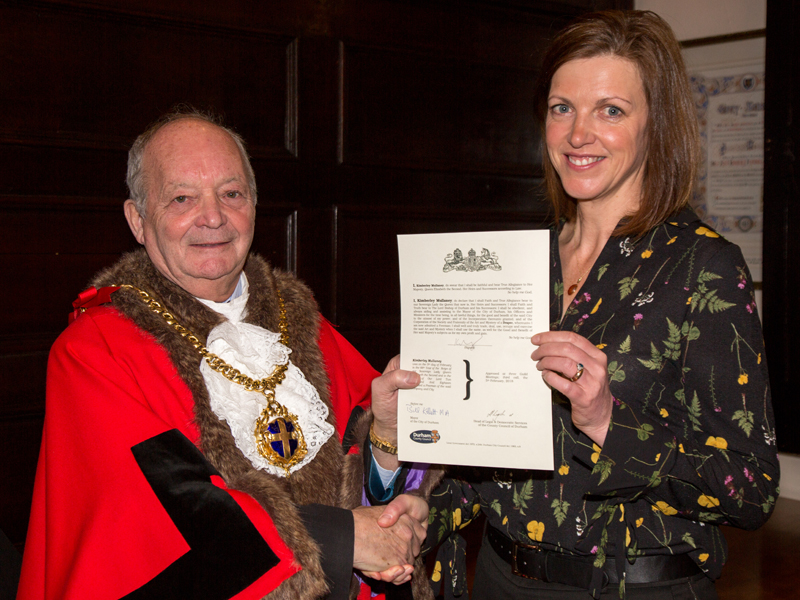 Forty-six-year-old Kim works as a funeral arranger for Cooperative Care near her home in Daventry in Northamptonshire. She left Durham when husband Chris got a new job and he currently works as a product development specialist in the power industry.
Kim was brought up in Gilesgate by her grandparents and her granddad, Bill Redden, was a freemen's warden until his death in 1997.
"When granddad died my direct link to the freemen ended. But the recent change in membership laws gave me the opportunity to pick them up again. I am very proud to be connected to Durham, have always considered it my home and we come back at every opportunity," said Kim.
The couple have two children – Tom in his second year reading business and finance at Northumbria University, and daughter Lucy, who is 15, is still at school.
"My admission into the freemen gives my children the opportunity to carry on the family tradition," added Kim.
She joined the Drapers' Company and was welcomed by current warden Stuart Magee. The two families are linked through their respective grandparents.