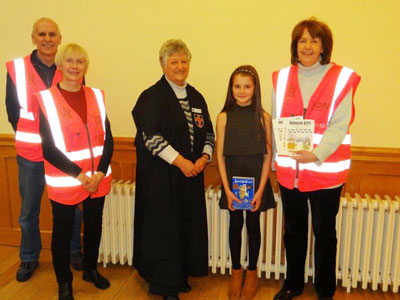 The work of the Durham Pointers has been supported by a donation of more than £4000 by the Durham City Freemen. An element of the funding has been targeted at the younger section of our local visitors by the production of an activity leaflet, 'Children's Market Place Quiz'.



As result of this initiative prizes were awarded to the two winners. Congratulations to Mia Metcalfe and Daniel Goat winners in the Durham Pointer's Children's Market Place Quiz Competition held in the Summer in Durham Market Place. 

Mia and Daniel received their prizes in the Town Hall from Kathleen Vasey, Warden of Durham City Freemen, who sponsored the competition.