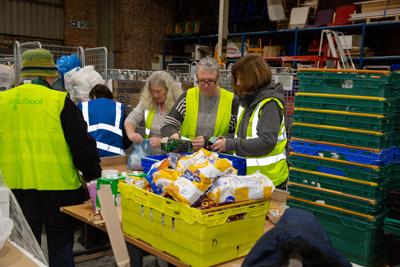 The County Durham Foodbank - which provides emergency food parcels to thousands of local people in crisis - is the first of ten charities to benefit from a bumper festive hand-out of cash from Durham City's Freemen.
Festive Cash For A Dozen Charities Will Benefit Thousands
Operated by Durham Christian Partnership from its central warehouse on the Drum Industrial Estate in Chester-le-Street, it is linked to 28 distribution points across the county. Last year the warehouse was responsible for putting together emergency food parcels for over 11,000 local people, nearly 4,000 of them children.
Against the current background of rising inflation and soaring food prices, the charity admits demand for its help has risen by approximately a third in the current year.
"Food donations are down this year as everyone is feeling the pinch and the money from the freemen and other donors allows us to buy in and top-up essentials to fill the gaps," said Glen Jones, chairman of the board of trustees.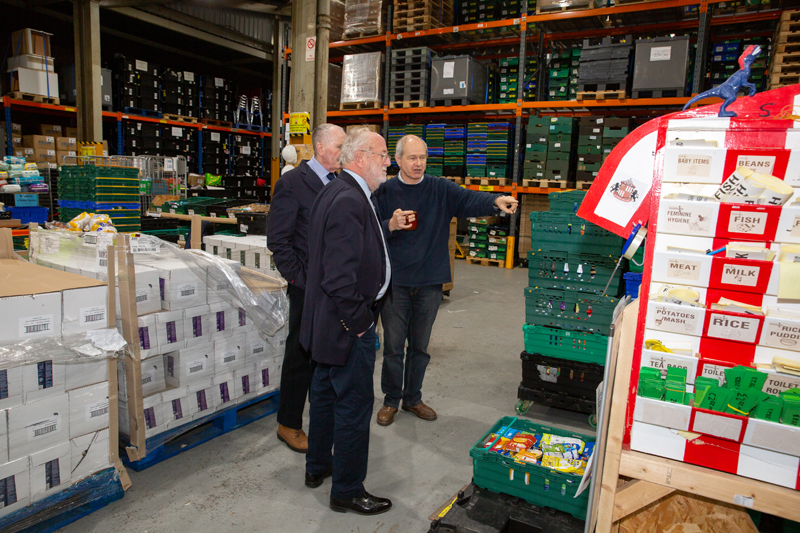 Eric Bulmer, chairman of the freemen's charitable trust said: "A great many vulnerable people are facing a challenging winter and our aim is to offer some comfort to as many as possible. Food is a fundamental need and the warehouse and the outlets they supply continue to do sterling work.
"At this time we have also committed a further £1,000 to be shared equally by two other charities, one a Salvation Army sanctuary for those sleeping rough in Durham and the other a village primary school supporting vulnerable families."
The Salvation Army offers practical solutions to homeless men and women facing winter weather on the streets. Contact through Sanctuary 21, the church's haven in Saddler Street, offers a welcome and place of safety. Its warmth, hot drinks and food, available three times a week, serves to cultivate a platform of trust.
"Depending on changing circumstances we see between five and ten rough sleepers a week, some of them with complexities in their lives which can cause barriers. We have been very busy lately and the freemen's gift allows us to offer some immediate solutions by providing a sleeping bag, backpack and range of warm clothing.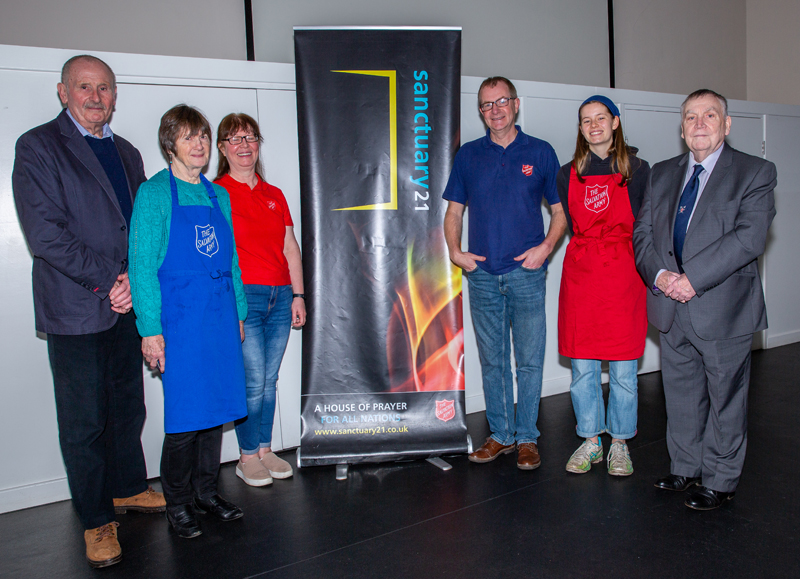 "We also work closely with the local authority's rough sleeping team who can, through face-to-face conversations, address possible housing solutions. Additionally, if the individuals agree, we can put them in touch with drug and alcohol workers." said church leader Darryn Hook.
The cash for the 200-pupil Silver Tree Primary School in Ushaw Moor ensures the continuation of a "life-line" launched two years ago. Supported by local community funding, it delivers direct help to families with youngsters at the school who are identified by the school, local community group, local churches and community workers.
Each Friday up to 20 parcels of fresh and long-life food – enough to last through a weekend – are handed to parents in crisis who can also get help to buy uniforms, winter coats and shoes. The school's hardship fund can also offer additional help for any child facing further special needs.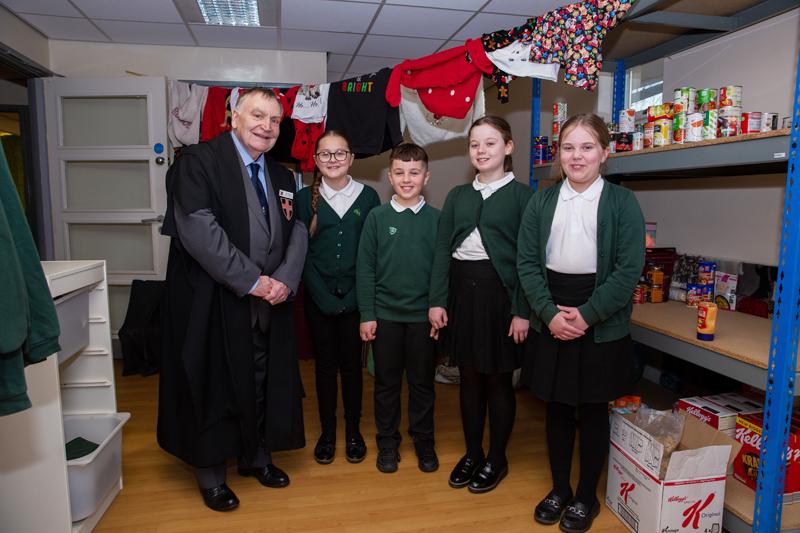 "The freemen's backing for our school since the scheme was launched in March 2020 guarantees this vital life-line which will continue to deliver during the coming winter," said head teacher Mrs Natalie Maughan.
While the foodbank, the Salvation Army and the primary school are the first three charities to benefit from the freemen's gifts, the trustees have also committed to handing a further £5,000 to nine more local organisations during the next two months.
"This is a time of year for giving and we are trying to reach as many people as possible across the widest range of age and ability. The other charities will be identified in December and January," added Eric.