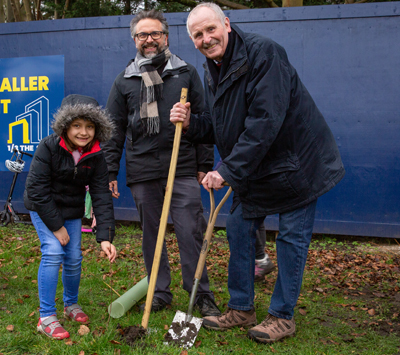 Dozens of trees, felled ahead of preparatory work on the county council's new riverside headquarters in the heart of Durham, have been replaced under a local partnership scheme enthusiastically supported by the city's freemen.
A total of 70 deciduous trees were felled before building work could start on the controversial development which was opposed by many, including the freemen.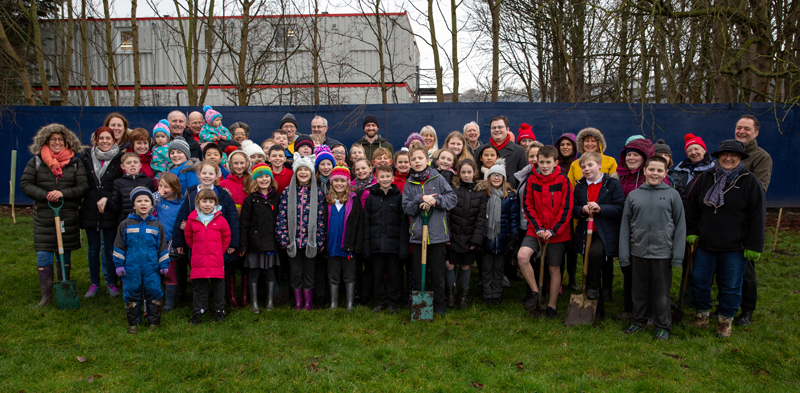 But, under a joint "green" initiative led by Durham's parish councillors and the city's churches, more than 110 saplings of seven species of native trees have been planted to compensate for the loss. At a special ceremony 40 primary and secondary schoolchildren, along with volunteers from community groups, carried out the work within a semi-circular area fringing the Sands.
The freemen, whose ancient herbage rights give them a controlling interest in access to the Sands, welcomed the partnership's move to mitigate the loss of trees.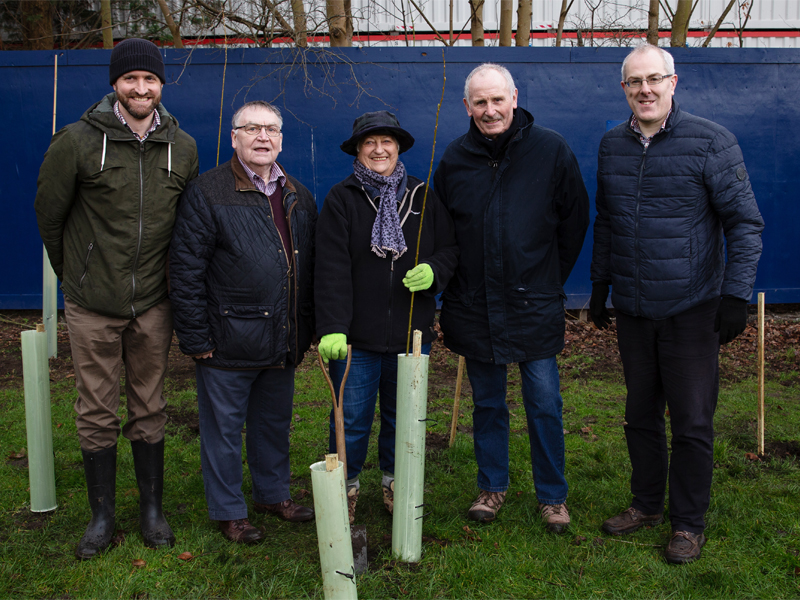 Councillor Richard Ormerod, Durham City Freemen John Booth, Kathleen Vasey and Eric Bulmer with Councillor David Freeman
Eric Bulmer, chairmen of the freemen's charitable trust and warden of the Plumbers' Company, said: "We were more than pleased to support the local community in their endeavours to promote a 'green' initiative for the city which makes a contribution to the damaging effects of climate change."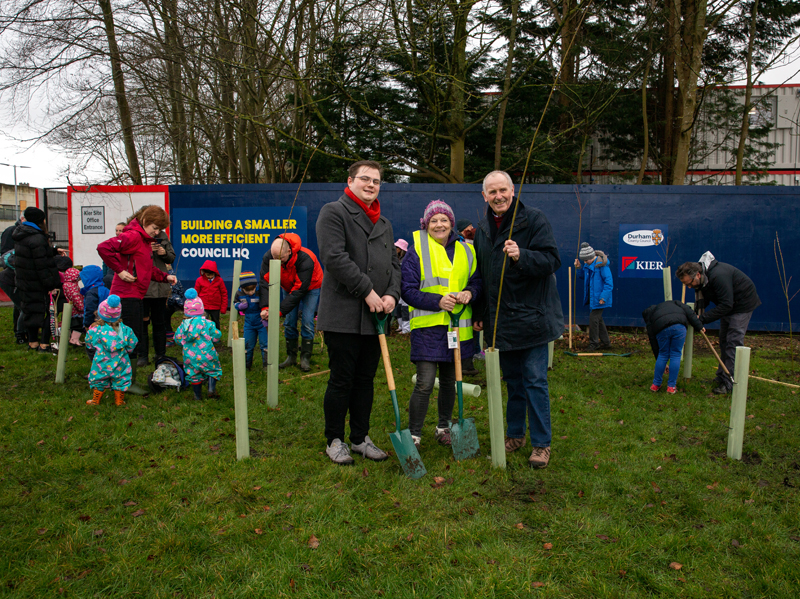 Councillor Saul Cahill with Councillor Victoria Ashfield and Eric Bulmer Durham City Freemen
Councillor Victoria Ashfield, who chairs the parish council's environment committee, said: "We are delighted to be working in partnership with the freemen on this event. The tree planting is connected to our huge commitment to improving our environment and we are delighted local schools and community groups have been involved in making the city cleaner and greener."
Kirsty Thomas, secretary of the Durham Churches Together group, who sought the freemen's help, said the saplings around the edge of the Sands would "lessen the sense of bitter disappointment" felt after the loss of trees near the Pennyferry Bridge and signal the "Climate Emergency" was being taken seriously.
"Trees are one sure way of mitigating the consequences of carbon but have so many other advantages, not least in providing beauty in the environment, which aids a sense of wellbeing," she added.