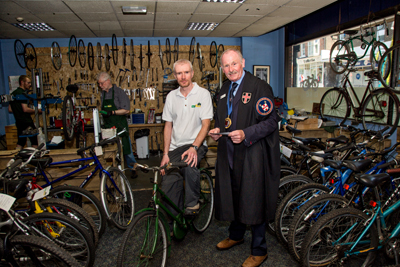 A donation from the City of Durham Freemen will help keep the wheels of an international biking charity turning – by literally providing them with a range of new tools to do the job.
Three years ago Recyke y'bike, a north east-based charity established in 2006, took the major step of opening a satellite shop in Durham's North Road with the twin aim of transforming old or unwanted bikes into a steady stream of mechanically sound safe machines to both the local community and charities based in Africa.
The charity relies entirely on the donation of bikes from members of the local community. Specialist staff, backed by trained volunteers, overhaul each machine to offer them for sale to the general public and the city's student population as viable local transport.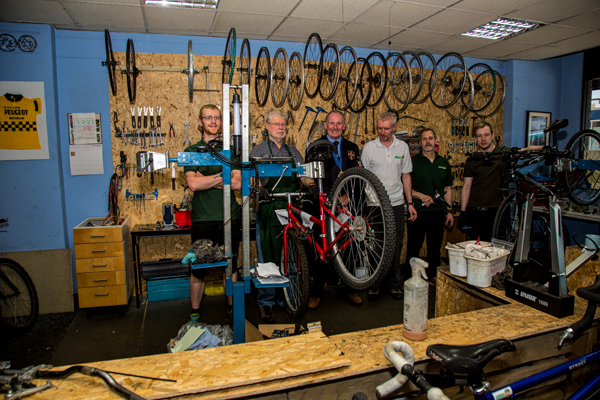 Additionally more than 500 bikes a year are shipped from Tyneside and Durham to both west and east Africa, supporting charities and projects like orphanages and schools in Kenya.
The charity's general manager, Karl McCracken said: "Support comes from right across the local community. Students are generous with donations when they complete their studies and the university too is a big help, giving us the abandoned student bikes they clear up at the end of each academic year.
"We are deeply grateful for the £500 donation from the freemen. The Durham workshop was initially set up on a shoe-string budget and this generous gift means we now literally have the tools to keep pace with demand. They are vital to the work of the three full-time staff, supported by ten volunteer bike mechanics, who work at the shop.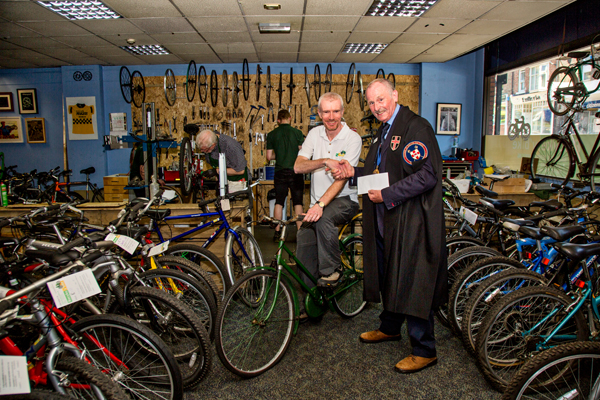 "We are established as a regional hub for nationally recognised certified bike mechanic training. Our volunteers are trained free of charge and this experience the opportunity to go on to employment with other bike shops "
Eric Bulmer, chairmen of the freemen's wardens said: "I am delighted this established charity has opened a branch in Durham and that we have been able to help underpin its development.
"Recyke y'bike not only offers a valuable service to the local and student communities but also provides training opportunities for individuals, many of whom are attempting to cope with a range of social issues and want to get back into employment."