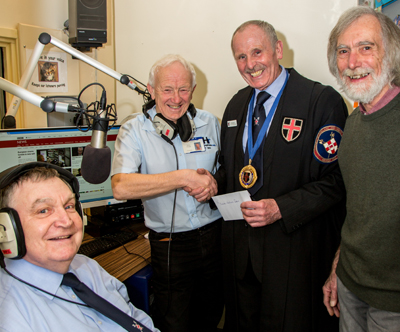 All patients at the University Hospital of North Durham will enjoy the benefits of a financial injection from the city's freemen that will underpin the development of radio broadcasts throughout the complex.
The hospital's broadcasting service, first established in 1963, is currently run by a 14-strong band of volunteers. They have recently been working with the hospital trust to restore a network that will "entertain and inform."
Currently live broadcasts go out three nights a week but that is soon to be extended to four and at weekends running match commentaries throughout the season are broadcast from St James's Park, the Stadium of Light and Durham Women's Football from the city's Ferens Park. Occasional athletics meetings, regattas, brass band recitals and choir concerts are also broadcast.
In addition an unmanned internet-based system is capable of offering pre-recorded programmes and music 24-hours a day to every one of the 440 beds across 16 wards.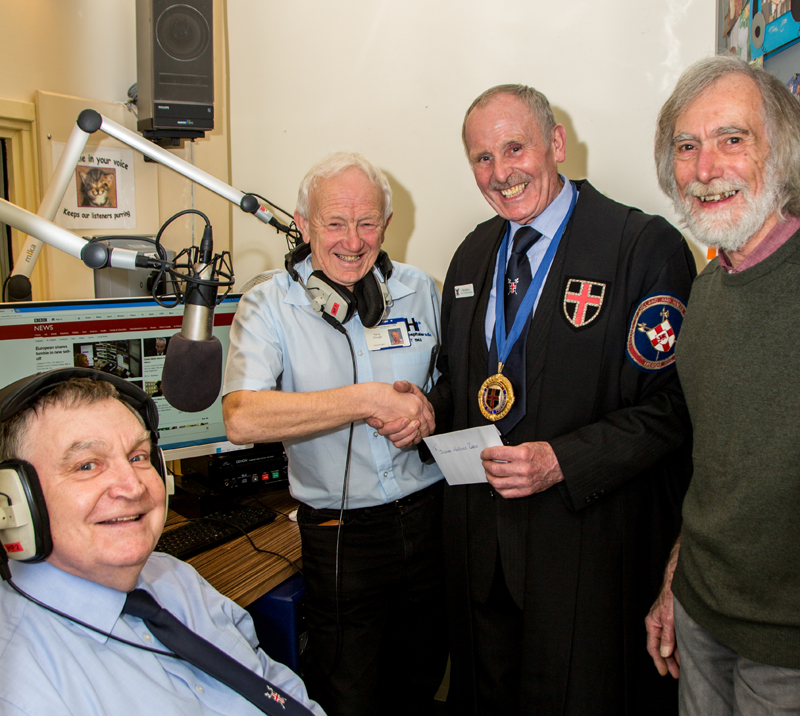 A donation of more than £700 from the freemen has been used to buy a lap-top computer, headphones with a boom mike and a VOIP telephone which will help to introduce telephone interviews for broadcasting purposes. These items will enable the team to add a high-tech polish to all broadcasts.
Terry Clough, chairman of the service for more than a dozen years, said: "Our primary function is to provide a bedside service to every patient within the hospital and we are now exploring ways of reaching outpatient departments, staff and visitors.
"All those working within the service are dedicated amateurs but the freemen's generosity gives us the ability to buy key pieces of equipment that will improve output and give a more professional edge to the high standards we set ourselves in relation to both a personal service to patients and sport. The VOIP phone will enable us to introduce two-way telephone interviews with people both within and outside the hospital complex."
Eric Bulmer, chairman of the wardens of eight surviving guilds of freemen, whose links to the trades people of the city are believed to stretch back nearly 700 years, said: "It is a privilege to support a charity that has been providing, through its group of dedicated volunteers, such an invaluable service over a long period of time to the many tens of thousands of patients who have required treatment in our local hospital."