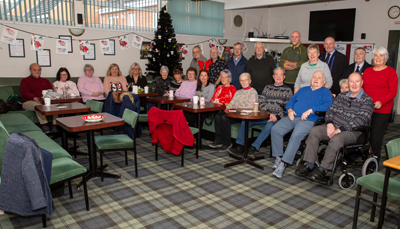 Three unconnected organisations, supporting hundreds of stroke victims, people recovering from mental illness, along with cancer sufferers and bereaved families, are the latest charities to receive cash from a bumper festive fund distributed by Durham City Freemen's Charitable Trust.
Latest Trio Handed Share Of Freemen's Christmas Gifts
The trio, the County Durham Stroke Club, the city's St Margaret's Centre and the Solan, Connor, Fawcett Trust – all beneficiaries of previous financial gifts - this time share £1,500. They are among a dozen organisations awarded a portion of a £6,000-plus festive fund announced by the trust.
County Durham Stroke Club
Founded in 2011 the stroke club meets twice monthly on Tuesday afternoons at Framwellgate Moor's Bede Lodge Social Club and the majority of its 30 members are able to get to meetings under their own steam.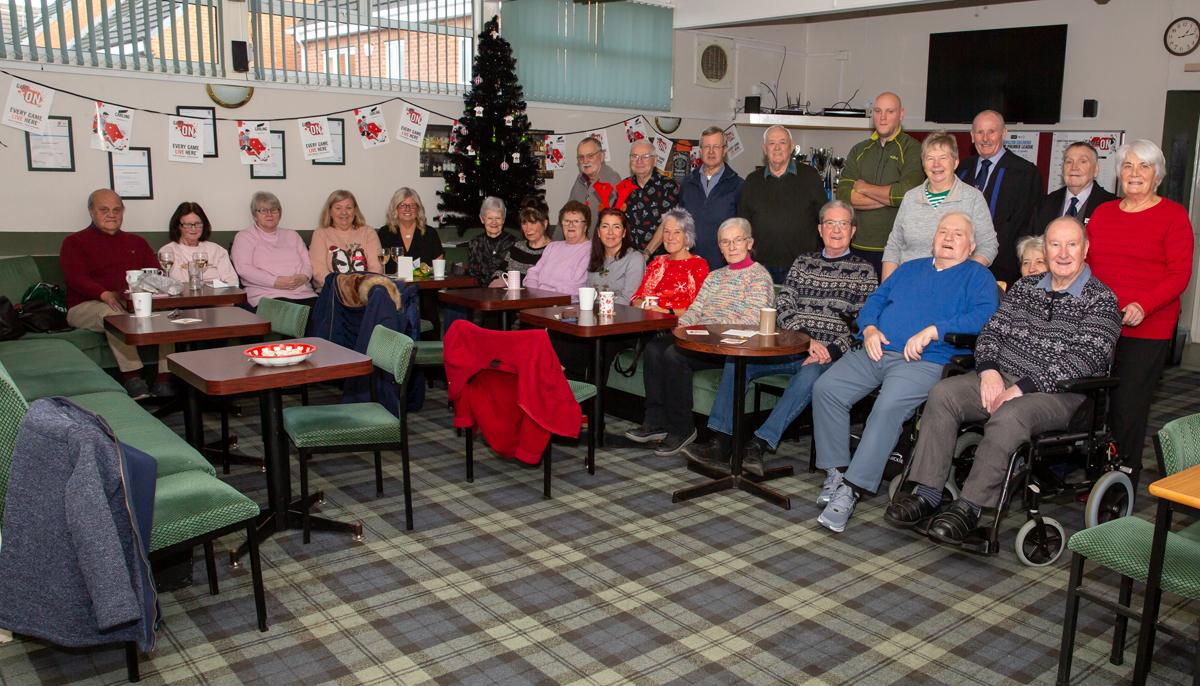 However, club treasurer, Mrs Isobel Wylie, explained: "About a quarter of those attending have no access to private or public transport and without the help of our three regular drivers - plus one reserve - they would otherwise be housebound. The freemen's £500 donation will meet about half of our annual transport costs and for that vital support, alongside two previous gifts, we are very grateful."

St Margaret's Centre
For the past nine years St Margaret's Centre too has received regular backing from the freemen which has played a key part in underwriting their financial future. For nearly 30 years the ecumenically-backed operation has supported many hundreds of attendees – and in recent years numbers have more than doubled.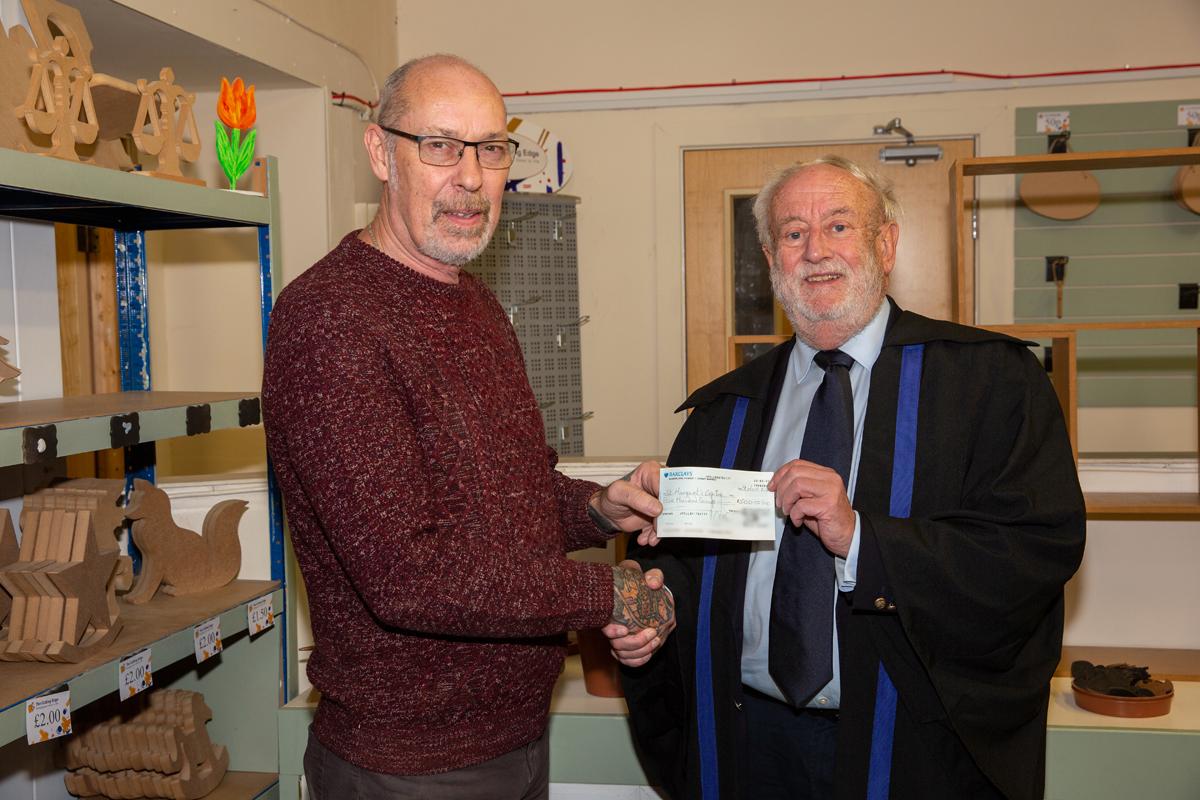 At present 179 people are registered with the centre, their ages ranging from their late teens to their 80s. They take advantage of placements in all areas of the centre's work which embraces woodwork, hospitality training, customer services training, horticulture and arts and crafts. Additionally 50 educational courses are available.
The current contribution of £500 will be invested in the continuing development of workshop training.
"We have long known the quality of the therapy delivered at the centre and had no hesitation in offering continuing support," said trust chairman Eric Bulmer.

Solan, Connor, Fawcett Trust
Hundreds of individuals and families, whose lives are blighted by cancer, continue to be given practical day-to-day help and support by award winning charity leader Mark Solan and his team. He founded the Solan, Connor, Fawcett Trust over half a dozen years ago after cancer claimed the lives of his mother and grandmother.
The organisation gained charitable status in 2017 – the same year he was named a regional Pride of Britain winner – and two years later received further recognition for his community achievements with a national "Points of Light Certificate" from the then Prime Minister Theresa May.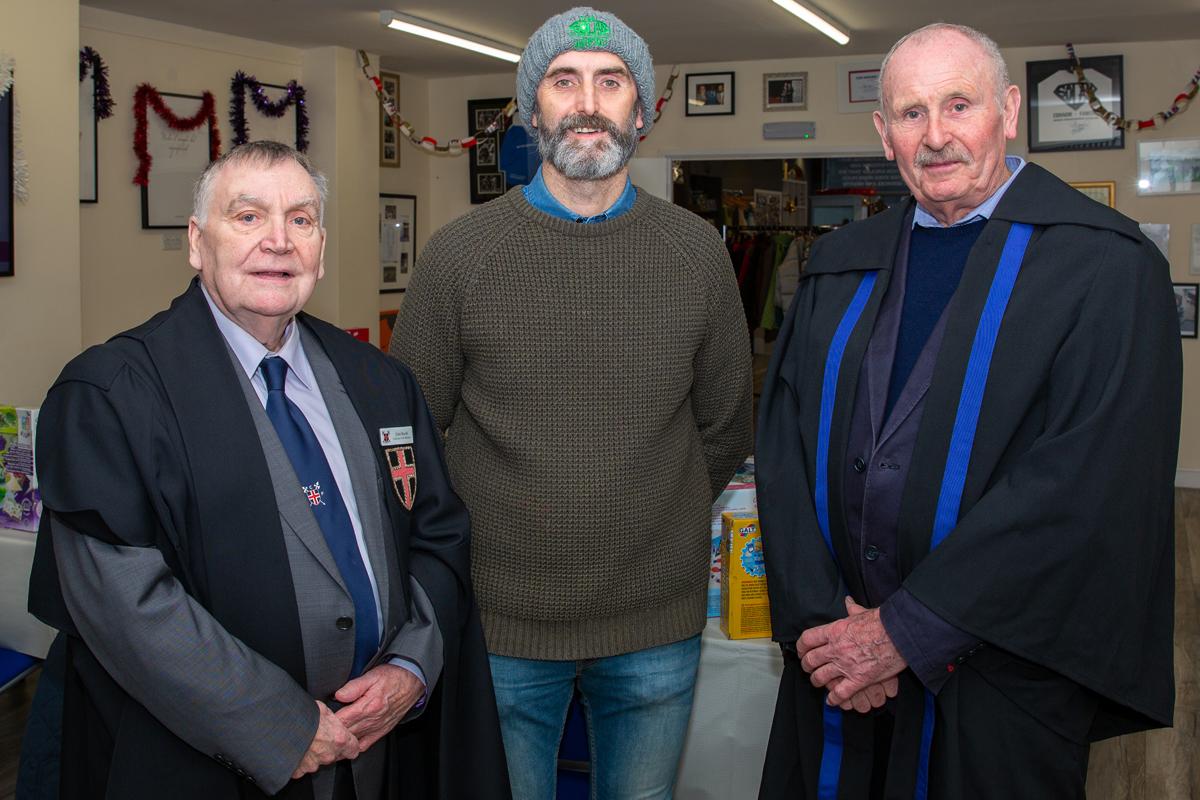 Mark, operating from substantial premises in Spennymoor, can call on more than three dozen volunteers and a counselling service to deliver help. While the free service responds to individual pleas the trust also takes up referrals from Macmillan Cancer Support, St Cuthbert's Hospice and the NHS.
Currently 162 people receiving treatment - their ages ranging from 11 months to 95 – are being supported, as are more than 70 in remission and over 100 recently discharged. More than 40 bereaved individuals and families are also getting help.
Tradesmen, cleaners and gardeners provide household services, while wheelchairs, mobility scooters and chairlifts are also on offer. Help with fuel costs, groceries and transport to hospital appointments is also available, along with access to a wig bank, treatment rooms, support groups, coffee mornings, social activities and day trips.
The freemen's gift has helped fund the trust's Christmas campaign, their most successful yet, with nearly 300 gifts distributed which have included a £30 Aldi card.