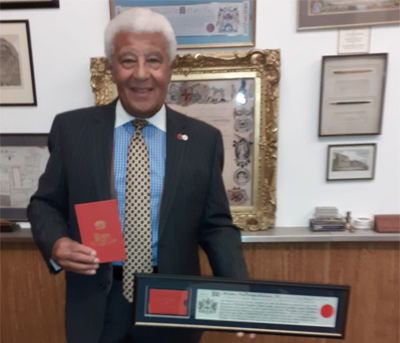 Butchers' Company Warden Mac Williams J.P. has been sworn in as a Freeman of the City of London in the capital's Guild Hall during a ceremony which dates back to 1237.
MAC'S LATEST HONOUR IS JUST CAPITAL
Mac's honour, initiated by personal invitation from the Chamberlain's Court and sanctioned by the Court of Common Council, now entitles him to make a formal application to join one of the 110 Livery Companies.
Over the past 750 years more than 300,000 people have been admitted to the freedom and the Worshipful Company of Butchers is the only one which still exists as a trade association for members of the meat industry, many of them operating in the 900-year-old Smithfield Market.
It is, perhaps, no surprise the London Butchers' coat-of-arms bears a striking likeness to that adopted by Durham's meat traders when they were granted rights to ply their trade in 1520.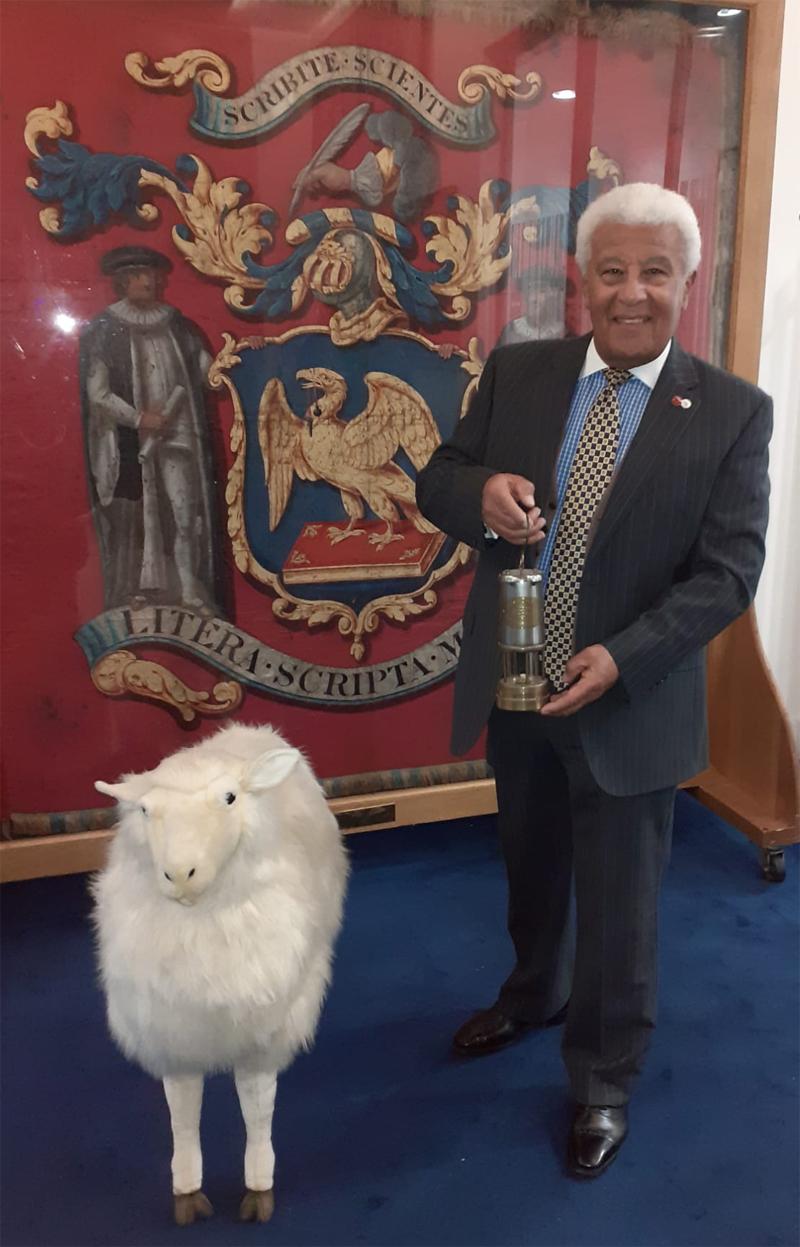 In London HRH Princess Anne followed in the footsteps of her grandmother, Queen Elizabeth the Queen Mother, when she was admitted to the Worshipful Butchers' Company in 2003 and went on to serve as master from 2011-12. The company's first links to royalty stretch back to King James 1 in 1605.
Now in his 70s, Mac started work at Dawdon Colliery before moving to local government as a health and safety specialist. He was elected to Durham County Councillor in 2006 and chairman four years later. He served as a magistrate in the county for 35 years, retiring in 2014 and other appointments include membership of Durham Police Authority. In 2020 he was appointed an independent member of the Durham PCC Audit Committee.
He is a member of the Freemen of England and Wales and is Durham's Pant Master – once the guardian of the city's wells and water supply but now an honorary role represented in mayoral processions.
"In London one of the traditions still celebrated every year by freemen, its origins lost in the mists of time, is the right to drive your sheep to market across London Bridge. I hope it helps explain the model sheep at my side in the photograph, but I have no immediate plans to become a shepherd," quipped Mac.