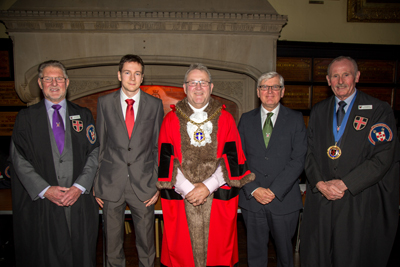 Two academics at opposite ends of their working lives were sworn in as freemen at the Martinmas Guild Day in Durham's town hall.
Retired teacher Malcolm Pearson, aged 64, reinforced his family's long standing links to the Plumbers' Company, while Durham University quantum physics graduate Matt Elliott cemented his ancestral ties with the Masons' Company.
Mr Pearson had his 91-year-old widowed mother Anne to thank for reviving a family link stretching back into the 19th century.
In November last year Mrs Pearson, a one-time civil servant who lives in Houghton-le-Spring, took the oath of allegiance with the express intention of restoring the rite of her children, grandchildren and great grandchildren to follow in the footsteps of her own forebears - among them her grandfather, father, and brothers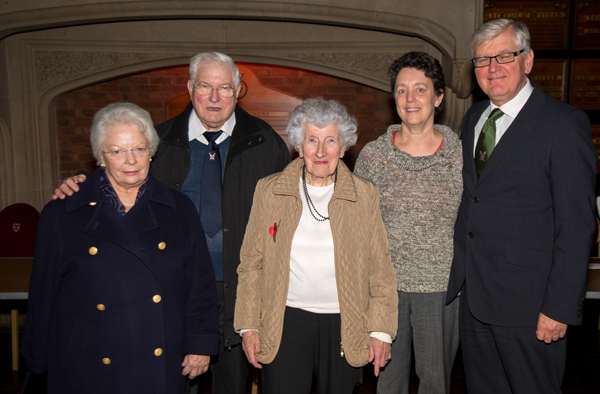 Although Mr Pearson started his working life at Durham County Hall, he spent 33years of his life teaching geography in Worcester and was assistant head at a large comprehensive when he retired. He continues to live in the west Midlands, and finds time to do some work as an adult tutor, mentoring male psychiatric patients, in a private hospital near his home. But he still considers Durham to be his "home town."
"My three children, two boys and a girl, are now fully grown and hopefully, before too long, they will become freemen themselves to ensure the connection with Durham is maintained in our family," he said.
Twenty-five-year-old Matt Elliott grew up in Warrington and spent four years studying maths and physics at Durham University. He is currently in the final stages of writing up his PhD at the University of Surrey.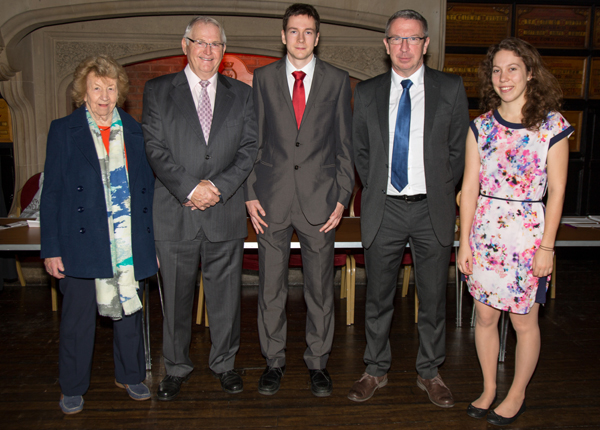 His father, Michael, is a member of the Masons' Company, as was his grandfather Fred. And he recently discovered his great grandfather, also called Fred, lived on Sherburn Road – just 100 yards from the property he lived in as a student. His great aunt, Durham-born Mrs Connie Hotchkiss and now living in the Isle of Man, became a freeman in 2012.
Talk by Harvey Dowdy
Deputy Director of Estates at Durham University
Harvey Dowdy, the Deputy Director for Estates at Durham University, gave a very interesting talk at the Martinmas Guild Day. She gave an illuminating account of how the University became responsible for some of the major properties on the peninsular which included the Castle.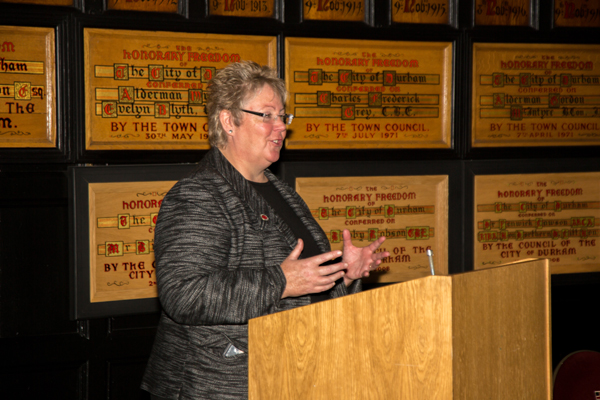 She went on to describe in some detail the work undertaken to the Castle's foundations in the 1930s and the current work taking place renovating the Exchequer Building.
She also set out the historical context to the unique role of the Prince Bishops, who in turn created the charters that established the Guilds of the City.