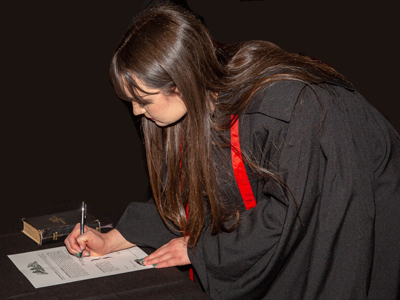 ​A civil engineer, who played a key role in the re-building, re-shaping and repairing the fabric of Durham during the latter part of the 20th century, has been sworn in as a freeman of the city.
A civil engineer, who played a key role in the re-building, re-shaping and repairing the fabric of Durham during the latter part of the 20th century, has been sworn in as a freeman of the city.
Bryan Proud, who as director of operations led the city's entire 500-strong manual workforce until his retirement over 20 years ago, was one of six men and two women admitted to the ancient trade guilds during a colourful Candlemas ceremony in the town hall.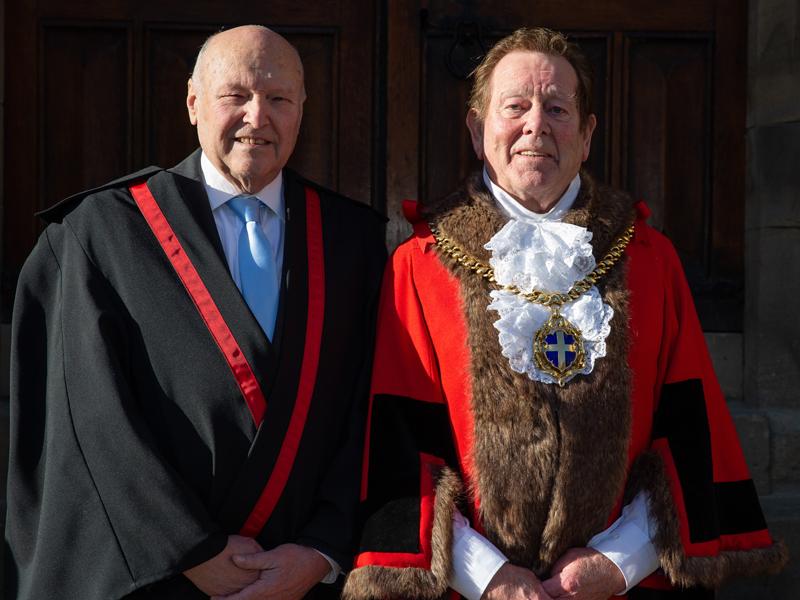 The 74-year-old widower and father-of-two lives on the city's outskirts. He started work as an apprentice draughtsman in 1964 and further education led to an appointment as a junior engineer with the then city council. His promotion to senior engineer in 1972 required him to supervise the construction of the Leazes Bowl Car Park before taking responsibility for advising private developers building the Milburngate Shopping Centre. He became chief engineer in1980, a post he held for eight years before becoming operations director, a post he held until his retirement in 2000.
One of the many projects in his career from which he takes particular pleasure was his involvement in the unique design of a footbridge over the A690 at the Gilesgate roundabout.
He created a scale model of the bridge, a task which formed an integral part of studies for an honours degree in civil engineering. To prove its safety credentials it was tested – quite literally – to destruction and the results subsequently scrutinised by the Institution of Civil Engineers earned him chartered member status.
Frosterley-born Bryan faced many engineering challenges within the city but the toughest and most dangerous was posed when main sewers on Gilesgate Bank disappeared after a major rift in a large pocket of underground sand. An old fashioned remedy was adopted to provide a solid base on which the network could be restored – the use of bales of straw and hay, mixed with dry cement.
But a similar catastrophe was soon to face him, this time when a 100-year-old-plus sewer in Saddler Street in the heart of the city, dramatically passed its sell-by date. Because of its location a more high-tech innovation was called for.
A giant but pliable sausage-like creation, its components still a closely guarded secret, was at the heart of the repair. Hot water was pumped in, inflating the "sausage" and transforming it into a solid pipe after cooling.
"I worked within the Town Hall building for a number of years and always took an interest in the guilds and their contribution to city life over so many centuries. It's an honour to be joining them," added Bryan.
Three other newcomers - Barrie Arckless, John Ferguson and Charlie Robinson and all now retired - are former plumbing apprentices who served their time with private companies within the city boundaries.
Barrie, now 78 and a widower, left school at 15. By the early 60s he was an experienced 18-year-old apprentice, part of a four-man team tasked with installing an iron pipe central heating system in Durham Cathedral. One of the main elements of operation required digging a trench the length of the building to the side of the main aisle. The underground pipe highway it produced linked pipes to radiators around the World Heritage site, including the triforium, a walkway high above their heads.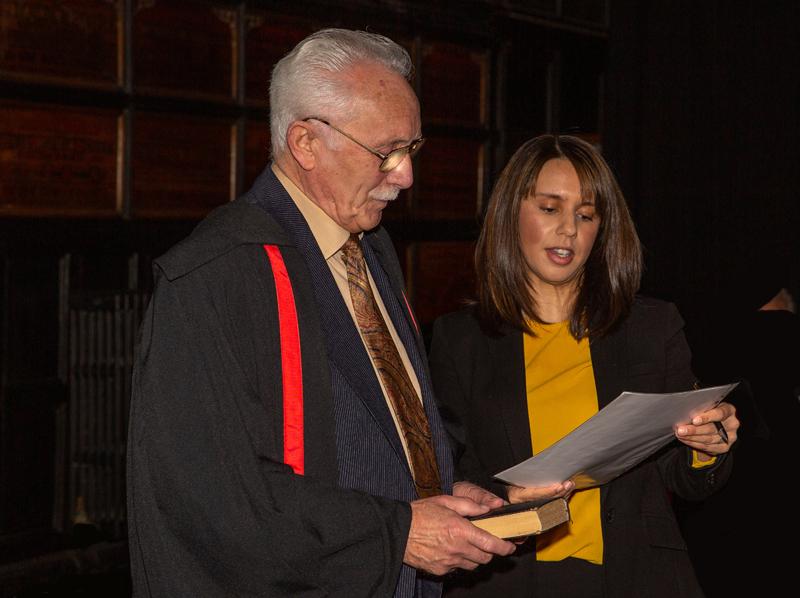 "The groundwork was held up many times when we unearthed old human bones, with cathedral authorities stepping in to complete all the formalities before we could restart," said Barrie. Though he spent the bulk of his working life in the city he was employed by a Teesside company when he retired at 65. He now enjoys walking and takes particular pleasure in exercising his son's dog.
John, born in 1949 in Coxhoe, the son of a Bowburn Colliery miner, started work in 1965 before joining the city council's engineer's department eleven years later. He married his wife Phyllis in 1970 and the couple have three children.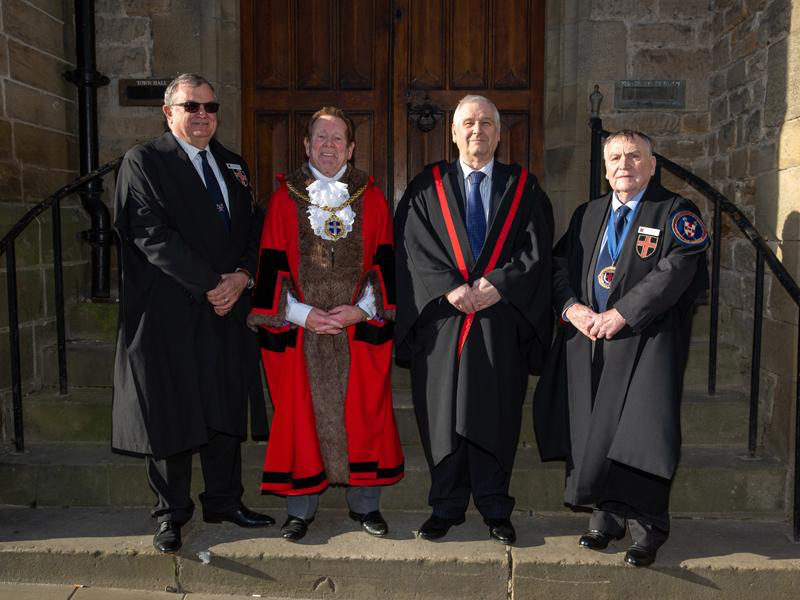 A 13-year career switch took John into private contract work on the construction of private hospitals across the across the country before he opted to join the prison service in 1992 – first with Durham Jail's works department before moving on to Low Newton. When he retired from the service after 21 years he was one of three maintenance managers at the complex.
Charlie Robinson, now 78, has spent his retirement searching out rare postcards of Shincliffe, Coxhoe, Bowburn and Durham City. He has scoured antique fairs and car boot sales and built up a collection of more than 250, the oldest nearly 120 years old.
Old ginger beer bottles produced in Durham also caught his eye during his travels and a collection of a dozen more, again dating back more than a century, provide an interesting talking point for visitors to his home in the south of the city.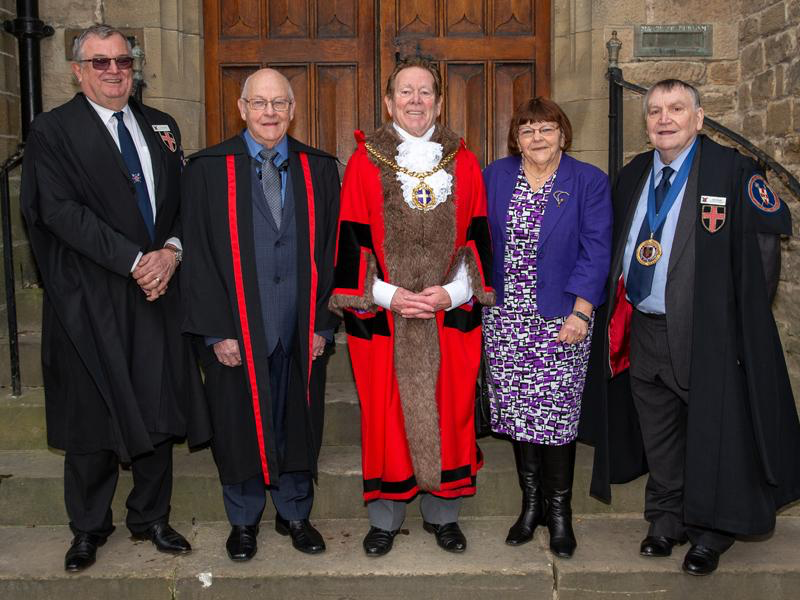 Married with two children, a son and daughter, he too started work 15, retiring when he was into his 60s. Forty-five years of his career were spent with the same company and the cathedral, castle, a range of university buildings and number of churches benefitted from his skills, including the city's observatory where he helped replace the striking copper dome in the early 60s.
His daughter Deborah is a priest at High Coniscliffe and Director of Care at St Teresa's Hospice in Darlington
The four remaining new faces – two men and two women - all follow their parents into the freemen's companies.
For 40-year-old Robert Ribchester it is not the first time he has taken a lead provided by his dad Alan, a chartered accountant, a long-serving freemen's trustee, more lately a member of the Cordwainers' Company and whose financial expertise guides the hand of the freemen's charitable trust.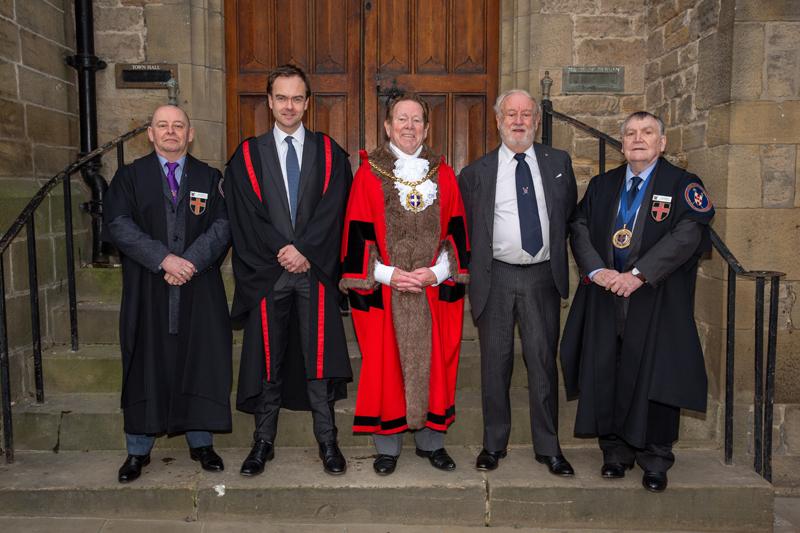 However, Robert, now a partner in the Durham-based firm in which his father was also a partner, is an award winning chartered accountant in his own right, voted the profession's North East top newcomer in 2012.
He attended St Margaret's primary and then Durham School before studying economics at Edinburgh University. He came back to Durham University where he was awarded a Masters' Degree in business and finance before moving to London where he stayed for six years. During that time he qualified as a chartered accountant, returning to Durham in 2010 to join his family's firm which can trace its' history back more than a century. Within two years was voted the region's new accountant of the year.
Robert lives in Durham with his wife Becky and their three children and tries to find time to play golf and squash.
He is currently chairman of the Durham Cathedral Schools Foundation, a trustee of the Henry Smith Charity, founded in 1598 and a member of the Durham Committee of the children's charity Barnardos. He has also previously held directorships of two regional enterprise agencies.
For Amy Faulkner and her cousin Lewis Brolls, admission to the Barbers' Company further reinforces their family's solid links. Amy joins mum Kay while Lewis's qualification for membership comes via his mother Hilary. They both share the same grandfather, Alan Dufton, a former warden of the company and a now retired hairdresser well-known in the city.
Durham-born Amy, now 25, went to school in Chester-le-Street and, after being awarded a teaching degree in primary education, teaches at a local school. She has been a keen golfer since she was young and still manages to fit in a round when time allows.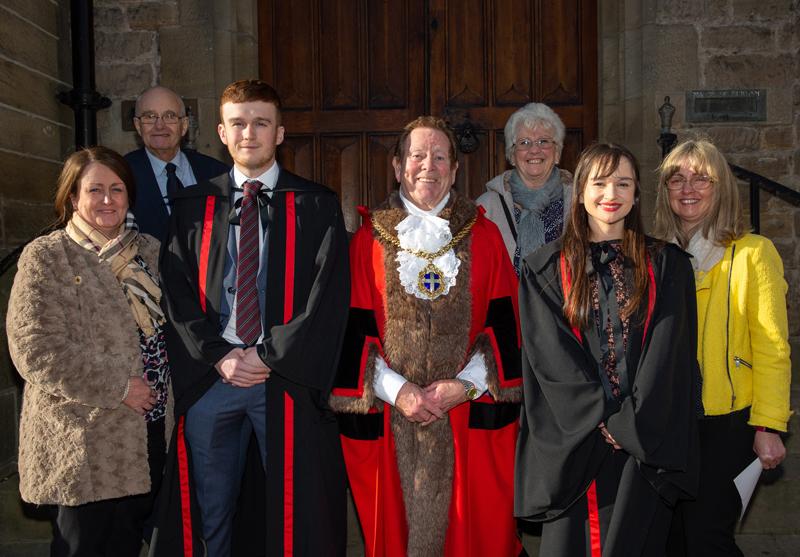 Twenty-year-old Lewis, also born in Durham, is a second year civil engineering university student in Newcastle and a keen weekend footballer.
Mother-of-three Anna Holden follows in the footsteps of her dad, David Vasey, brother Andrew and aunt Kathleen, warden of the Drapers' Company and the organisation's secretary. Now a full-time mum Anna, who is 44 and lives in the city, formerly worked in retail production development and joins the rest of the family in the same company.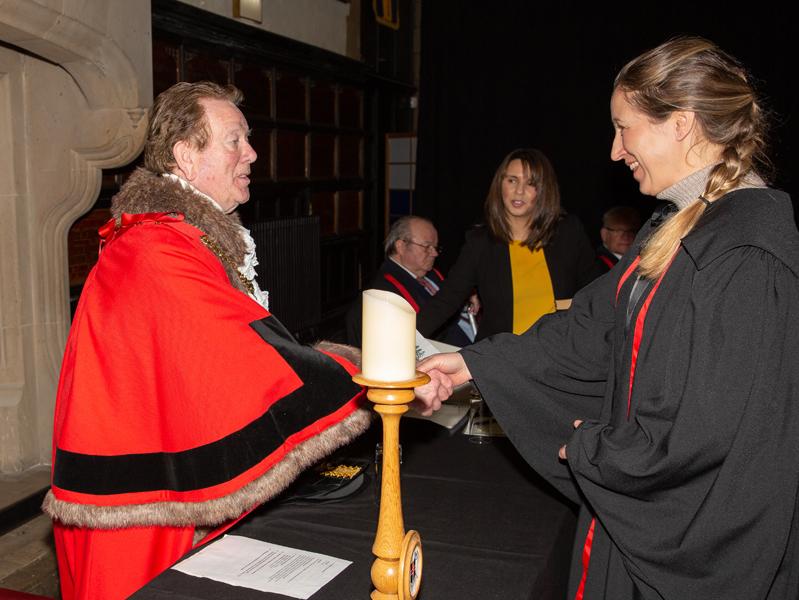 At the end of the ceremony the Chairman of the Wardens John Booth presented the Mayor with a cheque for £1000 on behalf of the Freemen in support of his chosen charity NHS Charities Together. The Mayor expressed his sincere thanks to the Freemen for their generous support.