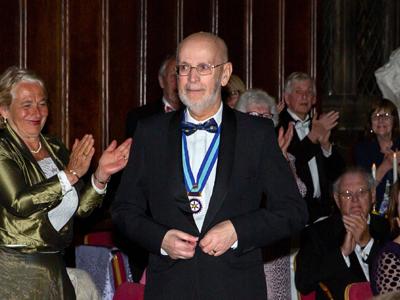 Durhams' Lord Lieutenant, Mrs Sue Snowdon, honoured the freemen's treasurer Stewart Atkin with rare accolade – to mark his outstanding contribution to the work of the Rotary Club of Durham.
ROUSING APPLAUSE GREETS STEWART'S SPECIAL AWARD
The announcement of Stewart's special award, at a dinner in the Great Hall of Durham Castle celebrating the city Rotarians' 100thanniversary, was met with resounding applause.
"Being handed a district governor's framed certificate is an exceptional honour. To receive it from the Lord Lieutenant made it doubly so," said Stewart, who has been the freemen's treasurer since 2009 and a specialist adviser to the freemen's charitable trust for the past seven years.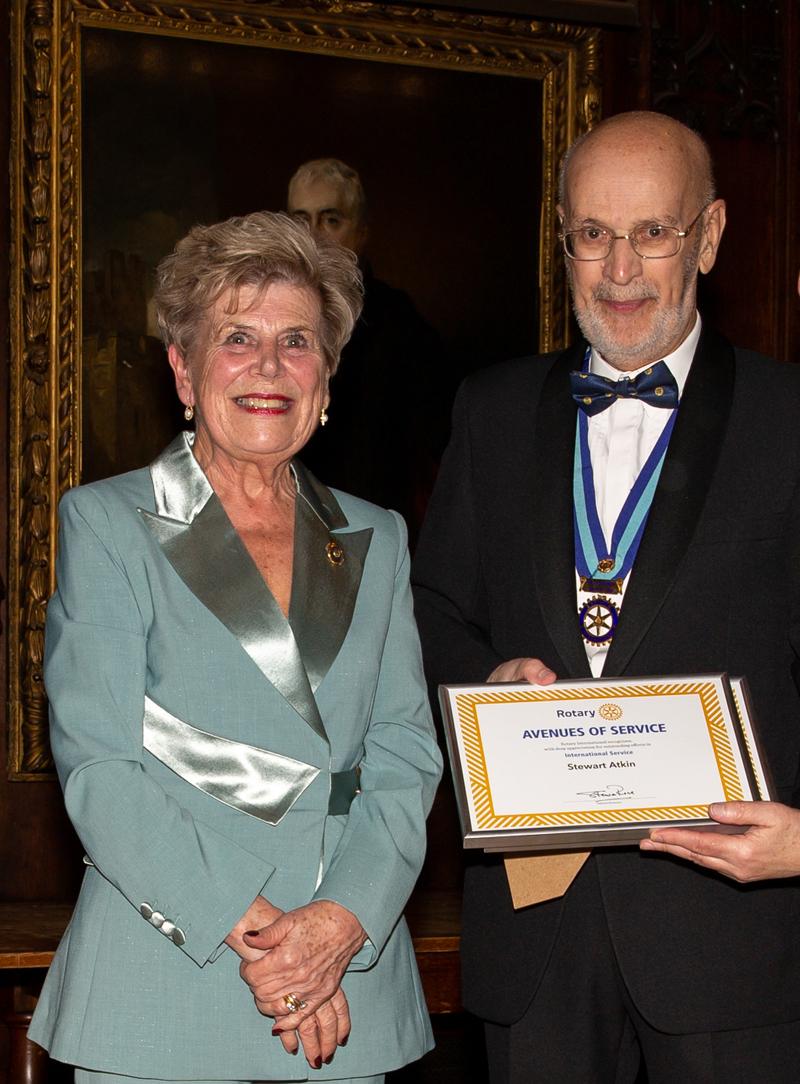 Lincolnshire-born Stewart, the youngest of 13 children, has during more than 30 years as a Durham Rotarian served as secretary, treasurer, president and chaired most committees, including the international team. The award was approved by District Governor, Steve Rose, here in the north east, one of 500 governors in 200 countries. His nomination for the award was supported by the Rotarian's headquarters in the USA.
Stewart's overseas humanitarian across the years has supported projects in South America, Africa, India, Cambodia and more recently Nepal. He has also been the club's lead on the charity Tools With A Mission (TWAM) which collects and refurbishes old tools and machinery in the UK for onward transmission to Africa.
Now in his 70s Stewart came to the north east as the Trustee Savings Bank's senior manager in Sunderland and was subsequently responsible for 11 branches in County Durham.
Stewart and wife Chris celebrated their Golden Wedding Anniversary last December. The couple have two sons.