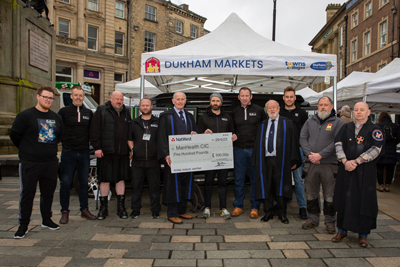 Expansion of a specialist organisation providing free male to male peer to peer support for North East men struggling with mental health-related issues, has been handed a £500 boost by Durham City's Freemen.
Trust Backs Expansion Of Men's Mental Health Support Groups
ManHealth will use the gift to set up a new group in the Gilesgate Family Hub in the city's Laurel Avenue and will be launching a further four groups in mid-May in family hubs in Newton Aycliffe, Peterlee, Chester-le-Street and Stanley.
Paul Bannister, who founded ManHealth over seven years ago, said: "Those leading the organisation have themselves 'walked the walk' of mental ill health and can offer unconditional help tempered by our own experiences.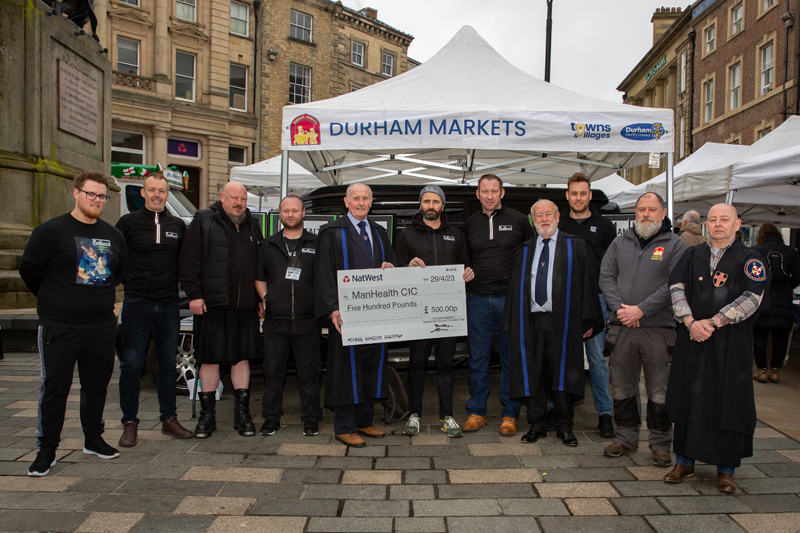 "We cannot fix people's problems and cannot know what is right for every individual. But we can help in the self-healing process. The model we use encourages each individual to move forward, set new goals and develop relationships that give their lives meaning.
"With an ethos of sharing and education, our groups provide peer-to-peer empathy, an experienced ear and, most importantly, friends who have walked the walk of mental ill health."
Each group – linked to others stretching into Tyne and Wear and Northumberland - is led by a trained facilitator, supporting between ten and twenty "mates" at any one time.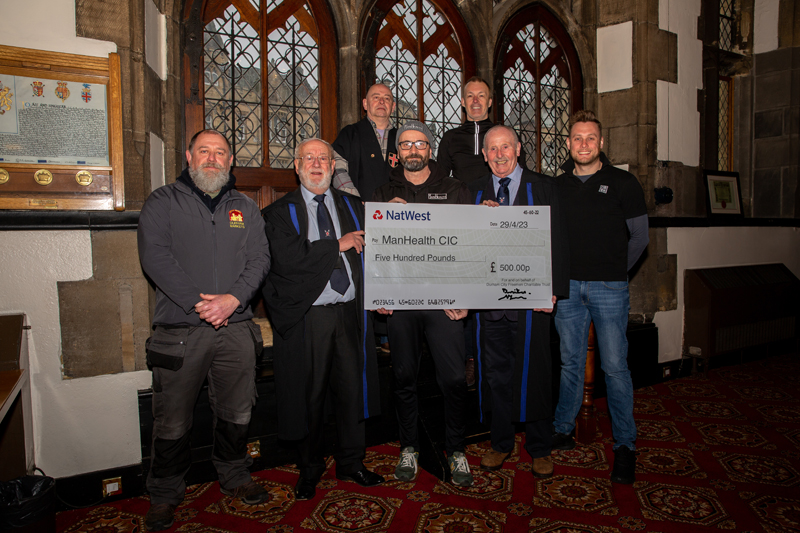 In addition to their financial gift the freemen have also arranged with the Durham Markets Company to make available a market stall in the city centre to publicise the launch of the new County Durham groups and raise awareness of the existing network.
Helping out on the stall with the distribution of information leaflets will be Alan Metcalf, deputy warden of the freemen's Barbers' Company. Alan, who is in his 60s, has devoted his spare time over the last few years to supporting ManHealth's work and acts as a facilitator.
Eric Bulmer, who chairs the freemen's charitable trust, said: "We are pleased to support Man Health's valuable work in helping men struggling with mental health issues. It is reassuring members of our local community have a place to turn to during these troubling and stressful times."