19/07/2021
Summer Picnics To Reunite Special Needs Children And Their Families
Hundreds of children with special needs are to be re-united at four huge fun-filled picnics organised by a leading County Durham charity to mark the end of their Covid isolation.
Until the virus struck, the Durham Area Disability Leisure Group (DADLG), a registered charity based in Gilesgate, Durham, worked for over 30 years to meet the "dreams and wishes" of youngsters.
But their county-wide programmes of sport, leisure and social activities, staged during evenings, weekends and school holidays, providing the key face-to-face contact they and their families craved, was lost during the lockdowns.
Now the four picnics, funded by the county council, with additional support from Durham City Freemen, promise an extravaganza of "fun and food," the first vital step in the transition back to a "new normality" for DADLG's growing number of families.
A total of 200 children, some as young as two, will be eligible to attend the picnics - along with parents, carers and siblings - set to be staged in Horden Welfare Park, Chester-le-Street Park, Wolsingham Recreation Ground and Sedgefield's Hardwick Park towards the end of this month and into mid-August.
Project manager Lesley Clelland explained: "In March of last year we had to take the very sad decision to halt all our usual activities - and then immediately thought hard about ways to provide some sort of interim service."
They first launched a regular newsletter and followed that with two-way "conversations" via photographs and feedback on social media and e-mail. Next came themed activity bags delivered to every family, then a "design-a- Christmas-card" competition resulting in the production of professionally printed greetings cards for every household.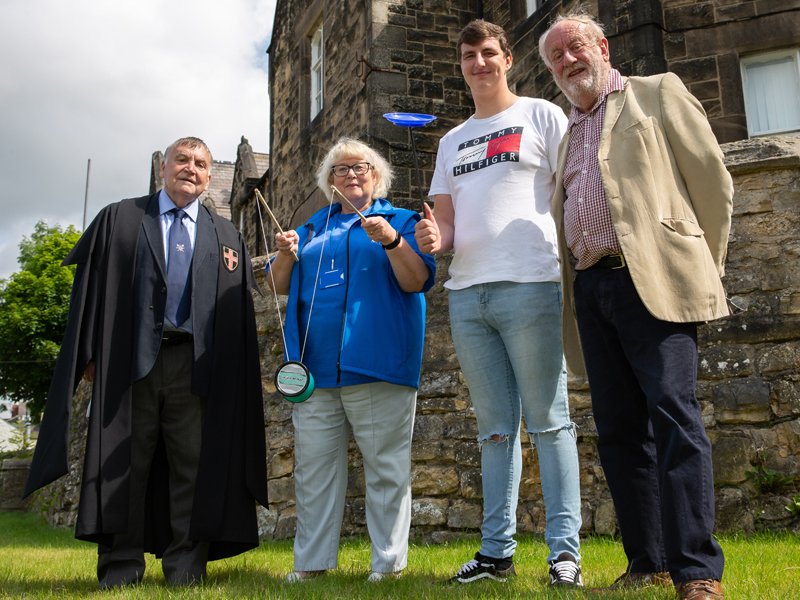 From there Velcro bats, balls and skipping ropes, along with four short videos demonstrating skipping techniques, were distributed by volunteers – providing the only friendly face some shielding families got to see. More recently "Zoom" was central to youth and reading clubs, providing families the chance to communicate through virtual youth and reading clubs. For those without the technology Kindles were provided.
At the end of June the group learned their bid to organise the picnics had secured a county council contract worth a total of just over £5,000 – enough to cover delivery of the "food and fun" project at the four venues. A gift of £250 from Durham's Freemen – which follows a £2,000 donation two years ago - will on this occasion be used to buy circus skills toys, which include juggling balls, spinning plates and diablo equipment.
"The number of families seeking our help has continued to grow throughout the pandemic and we will be catering for those who have been the hardest hit during the last seventeen months. We are particularly grateful to the council for the confidence they have shown us and to the freemen for their repeated generosity to our organisation. We aim to put smiles back on faces of children and adults who have missed all the close contact opportunities with each other that are so highly valued," said Lesley.
"I do not see the day when we will stop our new activities and return to the old in this changing virus landscape. Rather it will be a transition between the old and the new, based on a careful risk assessment of each type of activity and venue. We will meet the challenge, even a one as big as this," added Lesley.
John Booth, chairman of the wardens of the freemen and a member of their charitable trust said: "We are delighted and privileged to support DADLG whose work, in providing leisure activities for children, young people, their parents, families and carers, is outstanding."
Eric Bulmer, chairman of the freemen's charitable trust said: "We are delighted to continue backing Lesley and her team in supporting vulnerable youngsters in our communities. They deserve great credit for maintaining contact with members throughout the Covid pandemic with their innovative ideas and activities. I hope their fun-filled picnics are a great success."
---
29/05/2021
FREEMEN'S CASH PLEDGE HELPS SCOUTS' FUNDING APPEAL HIT TARGET
A timely gift of £500 from Durham's Freemen's has been instrumental in helping the scouting movement hit a target set to meet the costs of major improvement work at a large outdoor adventure and training centre on the eastern outskirts of the city.
Adaptations, costing £32,000, are key to making a large two-storey building, known as Moor House, more accessible to teenagers and young people with mobility and special educational needs.
The property, set in 18 acres of woods and farm land at Rainton Gate, plays host to some 10,000 visitors a year, among them similarly organised groups within the community.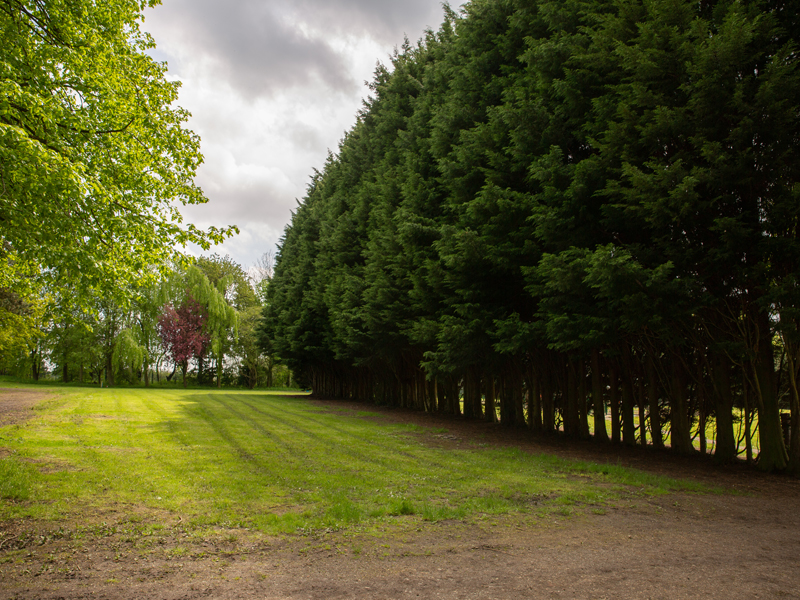 But the entrance and residential accommodation on the ground floor of the building needs vital changes to give greater freedom and independence to youngsters with physical and learning disabilities.
The bill for the work was set at just under £32,000 and the bulk of money came from grants and pledges from charitable trusts, along with a contribution of £4,000 from Durham Scouts themselves.
A ground floor ramp, automated doors, the widening of some doorways and installation of emergency pull cords will give youngsters, who have been unable to fully enjoy their stay, greater "freedom, dignity and respect." The measures extend throughout the ground-floor dormitory and also include a bedroom adapted for four people with mobility issues. The freemen's gift will specifically cover costs for the automated doors for that room, which also includes an en-suite facility.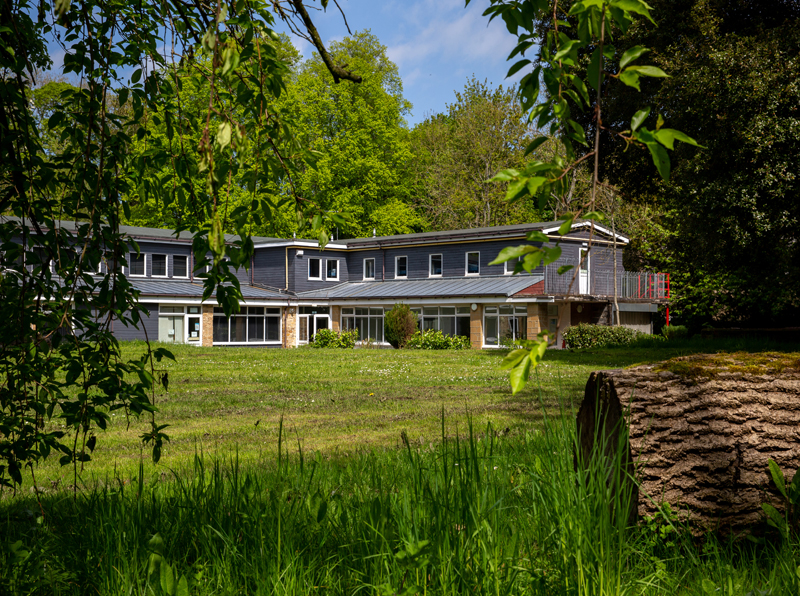 "As well as the house we have a permanent tented village within the grounds and can, on occasion, cater for jamborees for up to 3,000. The dorm provides residential opportunities for 40 young people and allows them the chance to tackle a variety of outdoor skills and qualify for badges during their stay.
"The accommodation will offer everything from overnight to week-long stays and adaptations allow those with mobility and learning needs the opportunity to thrive in scouting.
"Over the past four years we have cultivated new links with schools whose pupils have physical or special educational needs. Until now they have not been able to fully enjoy their stay but that can now change. The freemen's £500 donation completed our appeal for support," said Louise Barbe, a county fundraiser for Durham Scouts.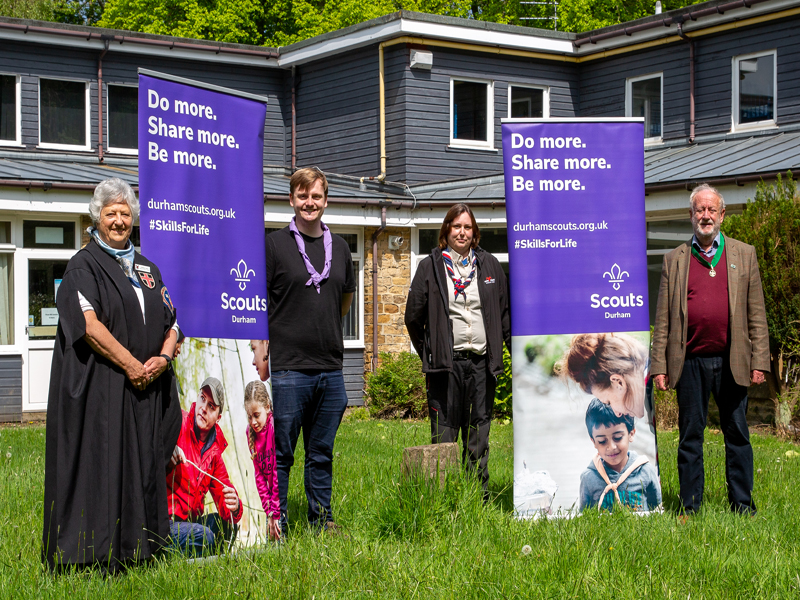 Kathleen Vasey Warden of the Drapers Company Durham City Freemen, Mark Ireland Moor House Trustee,
Pip Cottam Centre Manager Alan Ribchester Durham City Freemen Charitable Trust Trustee.

Alan Ribchester, a freeman and a member of their charitable trust, said: "Prior to lockdown scouting continued to thrive and the facilities at Moor House have helped further the traditional ideals of scouting, as well as being great fun to use. The donation will help enormously broaden that appeal and the freemen are delighted their donation will help continue that development."

---
20/03/2021
Teenager Cops Freemen Apprenticeship Backing
Volunteer police cadet Charland Brain was awarded "top marks" for helping a crime fighting charity's mission to build safer communities.
And her work has now earned a special vote of confidence from Durham City's Freemen as she embarks on a career as an apprentice youth worker in the employ of the police.
Sixteen-year-old Charland, who lives in Chester-le-Street, devoted two years of her spare time to supporting the work of the Durham Agency Against Crime (DAAC) and logged a one-hundred per cent attendance record along the way.
Her commitment and determination to succeed so impressed the freemen's charitable trust they offered her a £300 bursary to buy laptop software and other equipment needed in the first year of the two-year apprenticeship based at Derwentside College.
Durham Constabulary's apprenticeship scheme has been running for five years and the 20 cadets who have successfully completed the course have found employment. Among them are two who became full-time police officers, two are special constables, six are Police Community Support Officers and two went on to become teachers.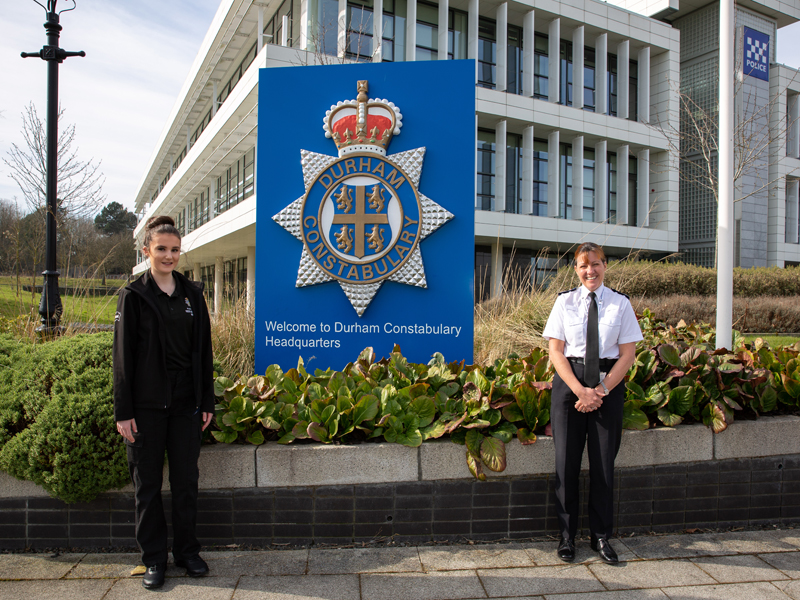 Charland Brain with Chief Constable Jo Farrell - Image courtesy Geoff Kitson
DAAC – a partnership launched over 30 years ago by involving the public, private and voluntary sectors - currently has 75 cadets, aged from 11 to 18, on the books and are looking for more to help deliver crime prevention initiatives, assist with public safety events and get involved in community projects.Six cadets applied for apprenticeships this year – with Charland scoring the highest marks.
In addition to their college studies all apprentices work directly with primary schools, delivering instruction to "mini police officers" on internet safety and involvement in projects helping steer youngsters away from risks of being caught up in crime or anti-social behaviour.
DAAC's executive manager, Bryan Russell, said: "Charland's route to securing the apprenticeship has not been as easy one but her determination to succeed has been there for all to see. Covid too has played its part – the start of her course delayed until the end of the month (March)."
Eric Bulmer, chairman of the Freemen's charitable trust said: "Supporting apprentices during training has been a cornerstone of the trade guilds of the city for hundreds of years. We are delighted to maintain this element of our heritage by supporting Charland as she embarks on her training. We will follow her progress with interest and wish her every success."
---