01/04/23
Cash Windfall Helps Spinners Keep Weaving To Save Ancient Skills
A group of Durham enthusiasts, whose mission launched more than forty years ago to promote and preserve centuries-old spinning, weaving and dyeing skills, has been handed a financial boost by the city's freemen.
Often working with hand-held spindles to duplicate methods pioneered by long-lost civilisations, the group has succeeded in creating a high quality range of artefacts - including ornate tapestries, rugs, jackets, waistcoats, scarves, handbags, matching purses and table mats – which have won national recognition.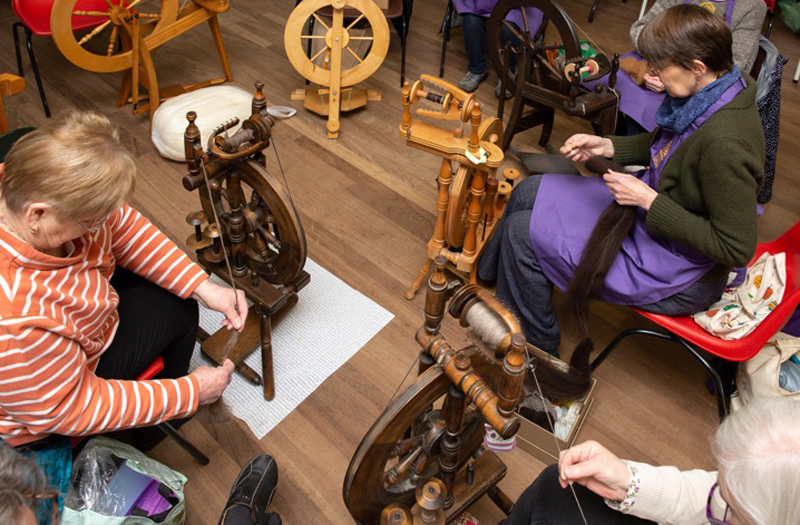 Mrs Ann Evans, who still lives in Durham is one of the original band of five friends who founded the Durham Guild of Spinners, Weavers and Dyers and is proud to salute the continued success of the current three-dozen strong team.
"From those early beginnings we have produced some quite fantastic things and displayed our wares country-wide, including an exhibition of work in the cathedral's Galilee Chapel which included woven braids. At the annual exhibition of the National Association of Guilds of Weavers, Spinners and Dyers in Leigh last summer the work of four of our members was on display," said 88-year-old Ann.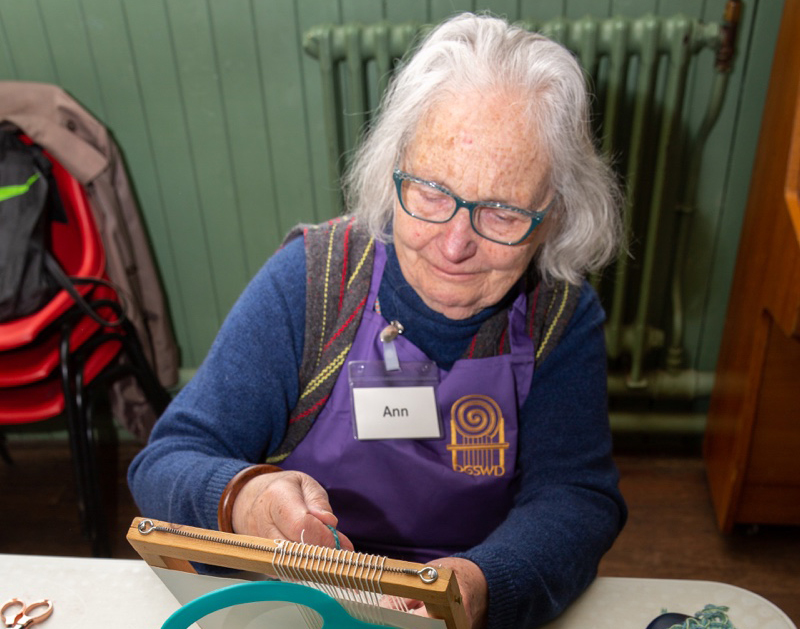 It all started with a weekend tapestry weaving course at the DLI Museum in 1979 and then moved on to weekly WEA evening classes in the city. From there they continued to cultivate their interest by hiring a teacher to lead their weekly meetings and for a time, were supported by a professional tapestry weaver from Wales and enjoyed visits by other experts.
The chairman of the guild, Mrs Diana Barclay, said: "The guild objectives are the promotion of public interest and education in the crafts of hand spinning and weaving and related textile crafts, alongside the development of techniques and equipment for the furtherance of our textile crafts. We are grateful to the city freemen for their generous £300 grant which will help realise our objectives"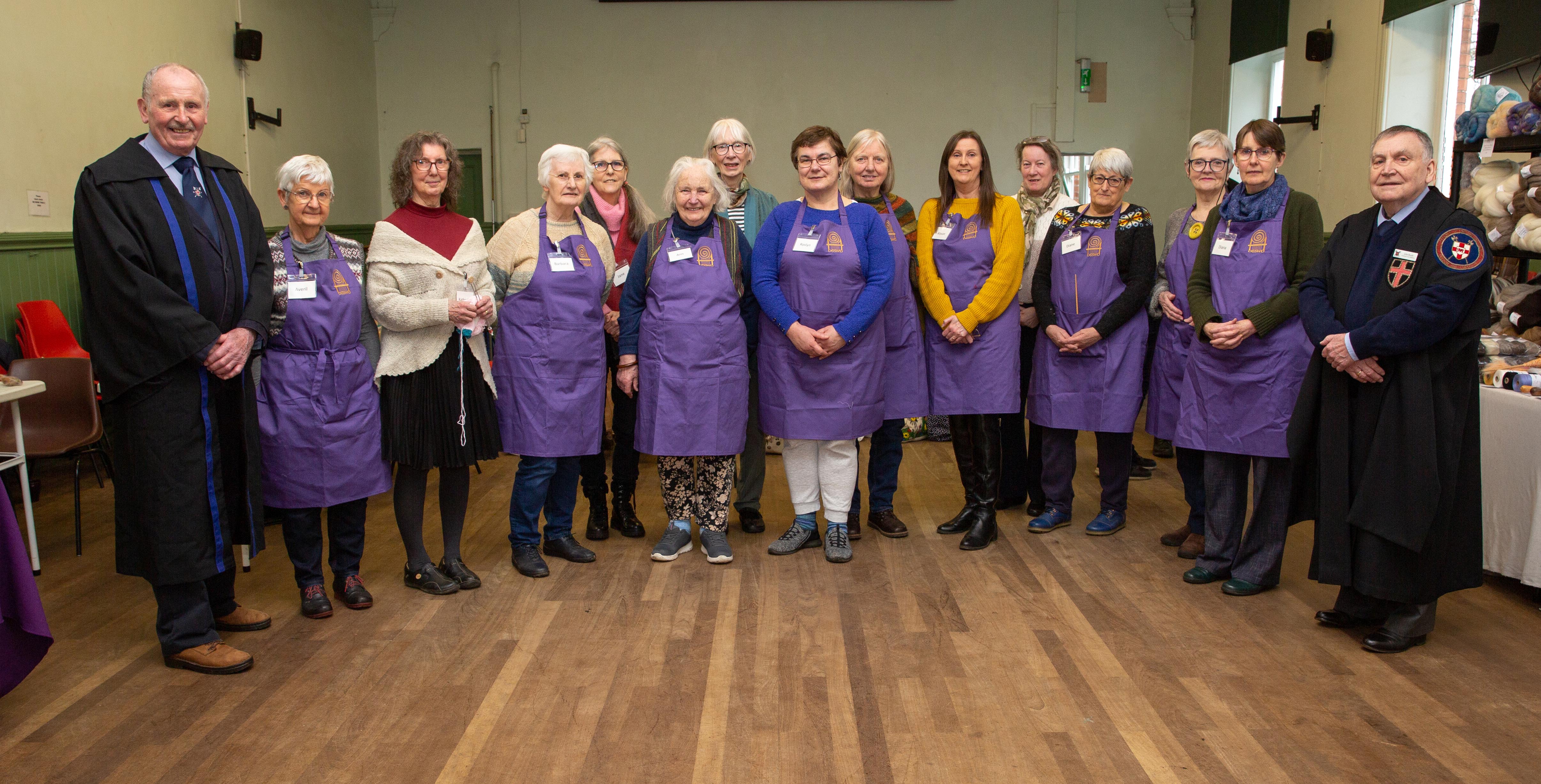 ---
27/03/23
Freemen's Beacon
A Stunning steel beacon, sited on high ground above Durham City to commemorate the reign of her late Majesty, Queen Elizabeth 11, was formally handed over as a gift to the city and test fired in situ for the first time on March 27 – just weeks ahead of the King's Coronation.The towering structure, nineteen feet tall and weighing half a tonne was commissioned and funded by Durham City's Freemen Charitable Trust. It has been designed and created by Brian Russell, one of the country's top artistic blacksmiths at his 200-year-old Teesdale forge.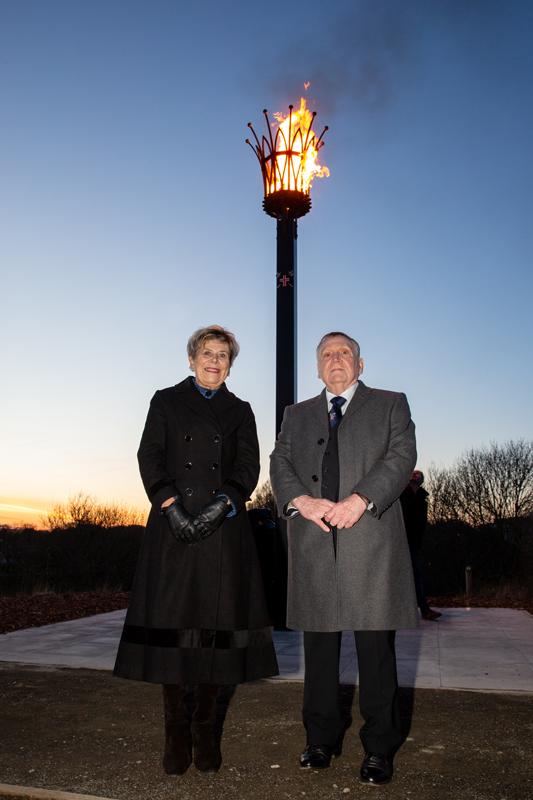 The freemen's gift is the centrepiece of a wider county council supported project of improved footpaths and public access to the immediate area around the site of the beacon on Jubilee Hill, adjacent to the DLI Museum.
---
01/03/23
Freemen-Backed Book Project Launched By Crime TV Writer
A Pioneering five-year project, launched to raise a wider public acceptance and understanding of the region's Down's syndrome community, draws to a close with a celebrity book launch.
Crime writer Ann Cleeves, whose novels inspired ITV's "Vera" and the BBC's "Shetland" series, will be special guest speaker at a giant tea party in the Delta Marriot Hotel, MetroCentre hosted by Down's Syndrome North East (DSNE) – a registered charity run entirely by volunteers.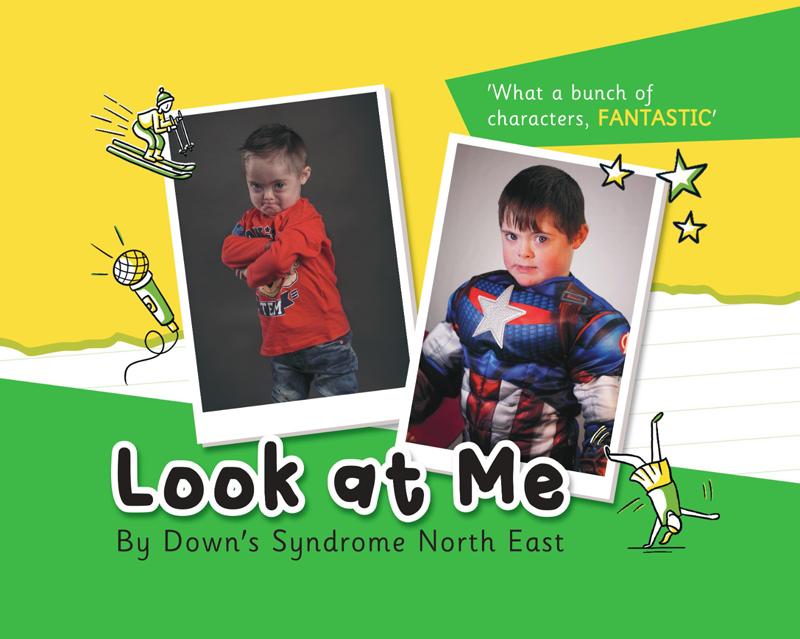 Two thousand copies of the book, entitled "Look at Me," have been produced with money gifted by a number of organisations and individuals, among them Durham City's Freemen. More than 1,000 primary, first, middle and special schools across Northumberland, Durham, Tyneside, Wearside and Teesside will be among the first to be given the book. Additionally it will be included in special baby boxes in maternity units across the region to help parents of infants born with the condition.
The ground-breaking project initially got under way in 2017 with an appeal to the DSNE's 450 members for volunteers to pose not only for portrait photographs but share, in their own words or with the help of family, carers or friends, their dreams, emotions and aspirations for the future.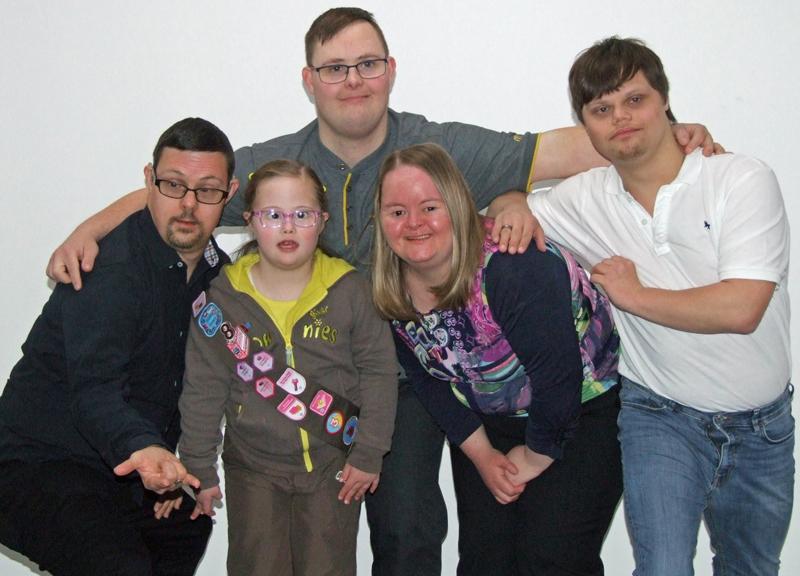 The images of 37 of the volunteers who stepped forward – their ages ranging from a few weeks to their late 30s - featured on thousands of posters and photographs which became the centre piece of a travelling exhibition staged in colleges, town halls and other venues across the region during the intervening years. It has since been seen by many thousands of people and the feed-back, reported by the organisers, has been "fantastic."
Last summer the original "cast" of 37 had their photographs retaken and their before-and-after images are showcased in the 60-page hard-back publication which underlines just how they have grown and flourished over the intervening years.
"The aim of our exhibition and book project is to help people understand and accept just how unique each person born with Down's syndrome is. They share the same hopes, emotions and a range of differences as the rest of the population. While some might have hugely complex needs, others are quite able, attending mainstream schools, living in their own homes, having relationships and jobs.
"Just like any other member of the public they want to be treated with respect and consideration. Sadly this is not always the case and while there is evidence of improvement among some in the wider community we frequently hear of upsetting incidents which underline this lack of acceptance and opportunities," said Mrs Ros Collinson, a DSNE committee member and trustee.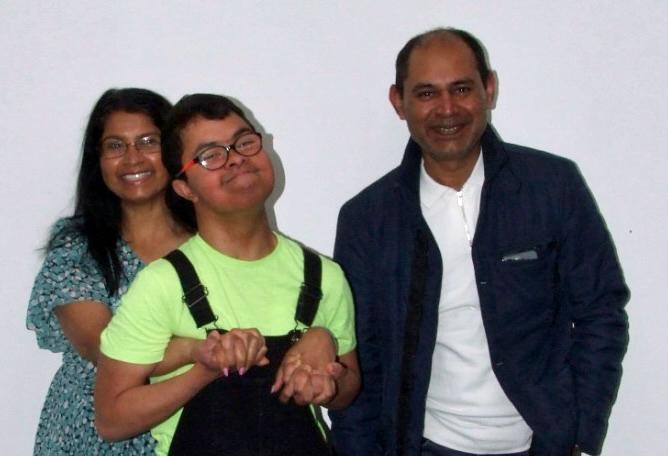 "What we have produced is not a text book and people can take from it what they want. We hope all our work since 2017 will serve to give a lasting insight into the lives of those born with Down's syndrome and help dispel public misconceptions and stereotyping of a condition that is neither a disease nor an illness that needs to be cured or treated," she added.
During the course of the project a touring photographic exhibition, supported by many hundreds of posters featuring a range of striking photographic images, toured the region and was seen by thousands. One of the exhibition's final venues at the end of last year was Ushaw Historic House and Gardens, three miles west of Durham City.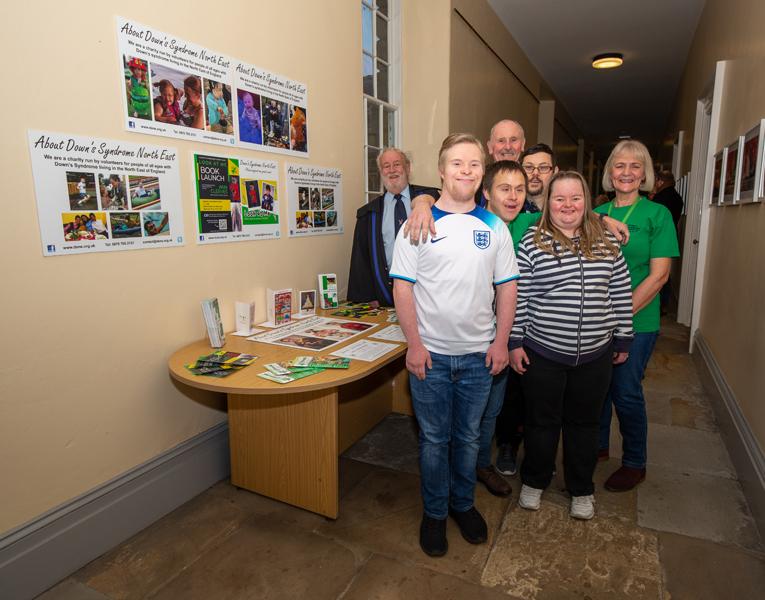 Mrs Collinson said: "Our organisation relies entirely on the generosity of the public and the freemen's £750 gift has been invaluable in helping us reach the target we set to meet the cost of producing the book."
---