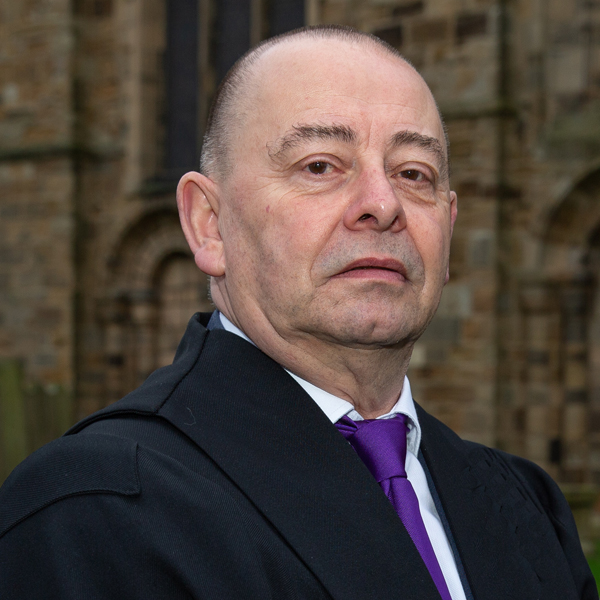 Position: Chairman Of The Wardens, Secretary Of The Charitable Trust & Deputy Warden Barbers' Company
Admitted: 4 Feb 2019
Council customer services officer Alan Metcalf made one of the shortest journeys ever to take to oath of a Freeman.
The 62-year-old grandfather's walk, of a little more than 100 yards from his current workplace in Clayport to the Town Hall, completed the circle in a long working life that started as an apprentice motor mechanic just a few yards further away in the Adams and Gibbon garage in Claypath in 1973.
After successfully completing three years training he later went on to work in garages in Langley Moor, Sherburn Village, Esh Winning and Crook before setting up his own taxi business. He left after nearly a decade to take up a job with the National Car Parks in Durham in 2001.
Two years later he was appointed the organisation's supervisor in Sunderland and then their North of England Training Officer, the job also embracing parts of Lancashire, Scotland and Northern Ireland.
There then followed spells in a telephone call centre and a council CCTV centre in Chilton before he took up his latest post, offering face-to-face advice to members of the public on a range of issues including council tax and housing benefits.
Alan and his wife Judith, a county council financial resources co-ordinator, live near Durham. Between them they have two daughters and two sons from their first marriages – and a total of seven grandchildren.
Alan has an interest in men's mental health and in his spare time attends a support group in Spennymoor whose members suffer from depression and other related issues. He also has a keen eye for photography.
He was made Secretary to the Charitable Trust in September 2023 and Chairman of the Wardens in November of the same year.