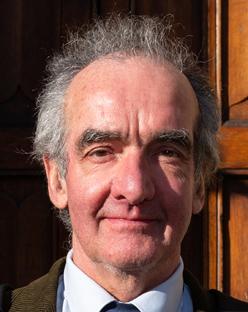 Company: Plumbers
Admitted: 6 Feb 2023
Brian, born in Framwellgate Moor, attended a local primary school before going on to the Durham Johnston School where he took a keen interest in art and design. After the award of a fine arts degree by Sunderland College of Art he set his sights on an apprenticeship as a blacksmith but at the time few forges were operating in the area and none were looking for an apprentice.
In his single-minded determination to learn as much as he could about metalwork he attended evening classes at both the Johnston and St Leonard's schools, at the same time urging the Council for Small Industries in Rural Areas to help.
Finally, in 1974, the small industries council asked him if he would be interested in taking over the 200-year-old old forge at Little Newsham near Staindrop and it was there, over the following decades, Brian developed the talent which has put him at the forefront of his craft. He has demonstrated his skills at exhibitions across Europe, the United States and Canada.
In 1995 he was one of the few blacksmiths in the north east to be awarded a silver medal for the excellence of his work by London's Worshipful Company of Blacksmiths and is currently the only working blacksmith in the country who holds their gold medal.
Brian and his wife Hilda, who hails from Sherburn Hill, have two children – Ivan who has worked in the forge alongside his dad for the past 20 years - and daughter Amy, a nurse based in Wigan.