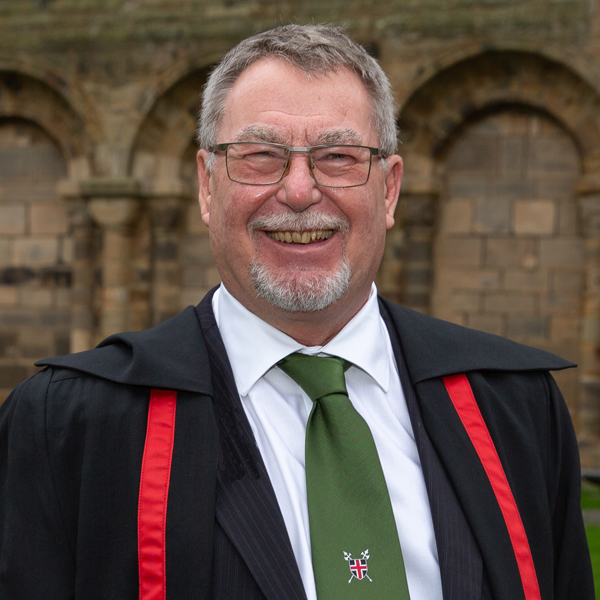 Position: Deputy Warden Masons' Company
Admitted: 13 Nov 2017
Dr Alan Richardson, an associate professor of civil engineering at Northumbria University, was brought up in the family construction business in Durham City and mixed his first batch of concrete at the age of ten.
Sixty-five-year-old Dr Richardson, who lives on the outskirts of the city, took over as managing director of the family business in 1973 at the age of 21 following the death of his father. He stayed until 1996, collecting national awards along the way, before leaving to take a teacher training course.
That move led to further study for a master's degree in project management at Northumbria University before he went on to complete his doctorate in civil engineering at Newcastle University nearly ten years ago.
The links of his extended family stretch back to the early 1800s and Dr Richardson said it was "an absolute joy" to follow his grandfather Ralph into the Masons' Company. "I have been really looking forward to it," he added.