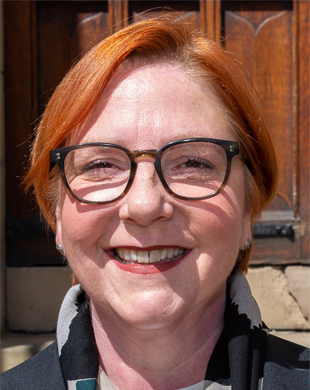 Company: Plumbers
Position: Freeman
Admitted: 15 May 2023
A top European marketing professional and advertising campaign strategist, Joanne Booth followed in the footsteps of her dad, John, the chairman of the wardens.
Fifty-year-old Joanne has worked with five of the country's biggest companies – including Saatchi& Saatchi - and internationally branded products, among them Unilever, P&G, Philips, Samsung, Coca Cola and John West.
Her expertise has won her a string of honours across Europe, including gold and silver "Effie Awards" – prestigious accolades recognised as a symbol of global achievement.
"There are few parts of the world I have not visited and the 'Effie' awards are made after the evaluation and effectiveness of strategies in advertising. They are the equivalent of winning an Olympic medal," said Joanne.
In the immediate future she will be one of five judges tasked with running the rule over the submissions of a dozen European universities – two of them in the south of England – who have been commissioned by Lego to focus on the creativity and effectiveness of marketing. The winners will be identified next week and attend the prestigious Cannes Lions International Festival of Creativity.
Before stepping into the world of advertising she read English and History at London University before going on to complete a Masters' Degree at Warwick University on the history of the Renaissance.
Joanne is now a freelance strategic director in marketing and lives in West Yorkshire. But she still finds time to indulge her personal passion in travel and anthropology.
Last year she spent time in the Sahara Desert living with the Wodabee tribe and in 2019 was a guest of sixteen native tribes gathered in the tiny West African country of Benin for their annual Ouidah Voodoo Festival. "It was truly fascinating, they were lovely people," she said.
Despite the demands on her she is a regular visitor to her dad's home near Durham where she happily lends a hand with the administrative chores which go with his office. Her younger sister Rachel is an NHS matron working in Northumberland.