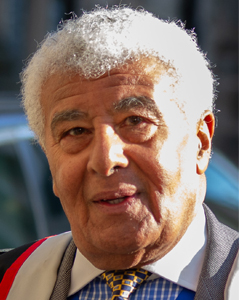 Position: Butchers' Company Warden
Admitted: 3 Feb 2020
Mac, started his working life at Dawdon Colliery in 1960 and after attending day and night classes at Sunderland and Durham Colleges he landed a job with Seaham Urban District Council in 1971. He then moved on to Wear Valley then Durham City Council as health and safety officer.
He became a Durham County Councillor in 2006 representing the Coxhoe ward and was elected chairman of the authority in 2010. During his year in office he raised many thousands of pounds in the wake of the Japanese tsunami and received letters of appreciation from the Japanese Embassy and Consul General. He stepped down from the council in 2016.
Now in his 70s, Mac was appointed a magistrate in Durham City in 1979, taking on the chairmanship of the bench in 2001 before accepting the same role with the North Durham Bench two years later. He retired from the bench in 2014 after a remarkable 35 years of service.
He became a member of the Durham Police Committee in 1988 and continued sitting when it became the Durham Police Authority, serving both for more than 15 years. He was a member of Durham University's Ruth First Trust until 2016 and is currently a governor of the Durham and Darlington NHS Trust. He was admitted an associate member of the Freemen of England and Wales in 2017.
Last year Mac became Durham's Pant Master – now an honorary role represented in mayoral processions - but was once, as guardian of the city's wells and water, vital to every citizen's wellbeing.