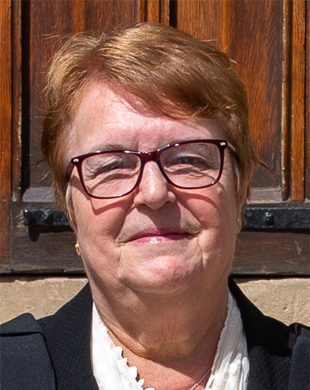 Company: Plumbers
Position: Freeman
Admitted: 15 May 2023
Sheila's invitation to become a Lady Freemen came "out of the blue" and was initiated in recognition of her work in academic research with the Freemen's local history group, as well helping husband Geoff with his extensive contributions as the freemen's official photographer.
Although born in a maternity home in Croxdale, Sheila's family hail from Gilesgate, her forebears in the Arckless family having ran a painting and decorating business in the city.
After leaving Durham Girls Grammar School, Sheila worked first as a nursing cadet at the then Dryburn Hospital and followed that with three years of formal nurse training at the Durham group of hospitals.
She retired from the now County Durham and Darlington NHS Foundation Trust at the age of 60 after completing 43 years of service. During her career she led a North-East group of nurses in a national project for emergency nurse competencies in practice, on behalf of the Royal College of Nursing and completed a Bachelor of Science Degree at Teesside University.
Sheila's arrival as a newly installed freeman boosts the family's tally to eight. She joins husband Geoff, son Leighton, daughter Alison, son-in-law Adam, brothers-in-law Stephen Kitson and Melvin Wortley and niece Katherine Wortley.
"I was absolutely delighted when I was invited to join the Freemen. It was something I never expected," said Sheila.