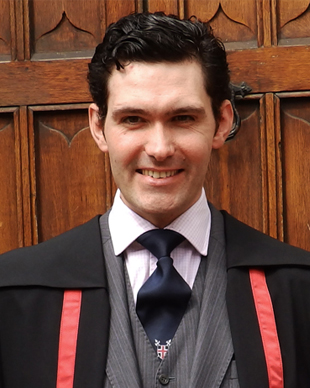 Company: Butchers
Admitted: 7 Aug 2023
Technology lessons at school in Gateshead had fired Vincent's enthusiasm for woodwork and led to work experience in the Durham organ factory before he landed his first job there. He still actively maintains his interest in wood turning, furniture restoration and tackles a small amount of organ tuning and maintenance. Alongside this he has many and varied musical interests which involve playing the organ, accordion and Northumbrian Pipes.
When he was made redundant he was fortunate to spend time working for an organ tuner in Scotland, as well as playing the organ at weddings and funerals. As enjoyable as it was he needed full-time work and thought long and hard about a new direction.
When a friend asked him to help out in a butchery business in Gosforth he never looked back and went on to hone his new-found skills in Fenwick's Food Hall in Newcastle under the banner of Northumberland Meat Company and Blagdon Farm Shop, before switching to the Broom House Farm Shop near Witton Gilbert, where he has been for the last six years
He was part of the small team which earlier this year claimed the national prize of best Farm Shop and Butchery of the Year at a ceremony in Exeter, their winning trophy presented by the television broadcaster and writer Hugh Fearnley-Whittingstall.
Vincent, who lives in Birtley, regularly plays the organ in St Andrew's Church, Lamesley, the northern-most parish church in the Durham Diocese and with a history dating back to the 13thcentury. He also sits on the committee of the Northumbrian Pipers' Society.