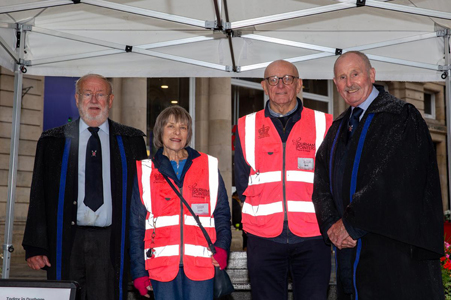 The immediate future of award winning tourism volunteers, who for more than a decade have played a key role in signposting Durham's tourist attractions to hundreds of thousands of visitors, has been given a key financial boost by the city's freemen.
Latest Gift Keeps Tourism Volunteers On The Right Track
Durham Pointers, recognised by their distinctive pink tabards, have been gifted £750 by the freemen's charitable trustees, a gesture which will meet nearly half of next year's running costs.
Founded in 2012, the Pointers have cultivated strong ties and a lasting friendship with the freemen who have, over the years, donated several thousand pounds to their cause.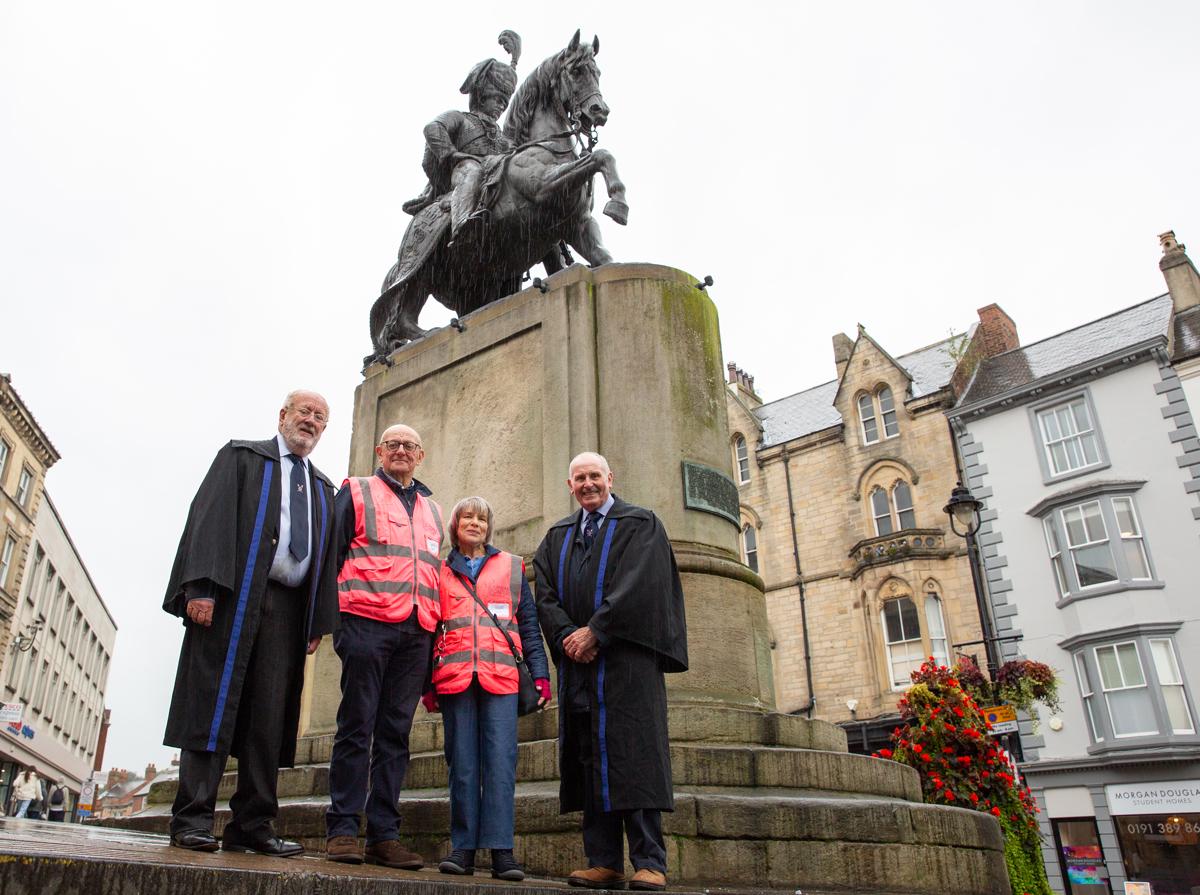 The value of the work of the 65 volunteer Pointers - who provide their service every day in all weathers between Easter and early October - can be measured by the Queen's Award for Voluntary Service and gold awards from regional tourism bosses.
During last year and this year the team has provided assistance to nearly 100,000 people.
Running costs for next year's tourist meet-and-greet work will cover a range of needs, including public liability insurance, maintenance of their Market Place trike, replacement equipment and website upkeep.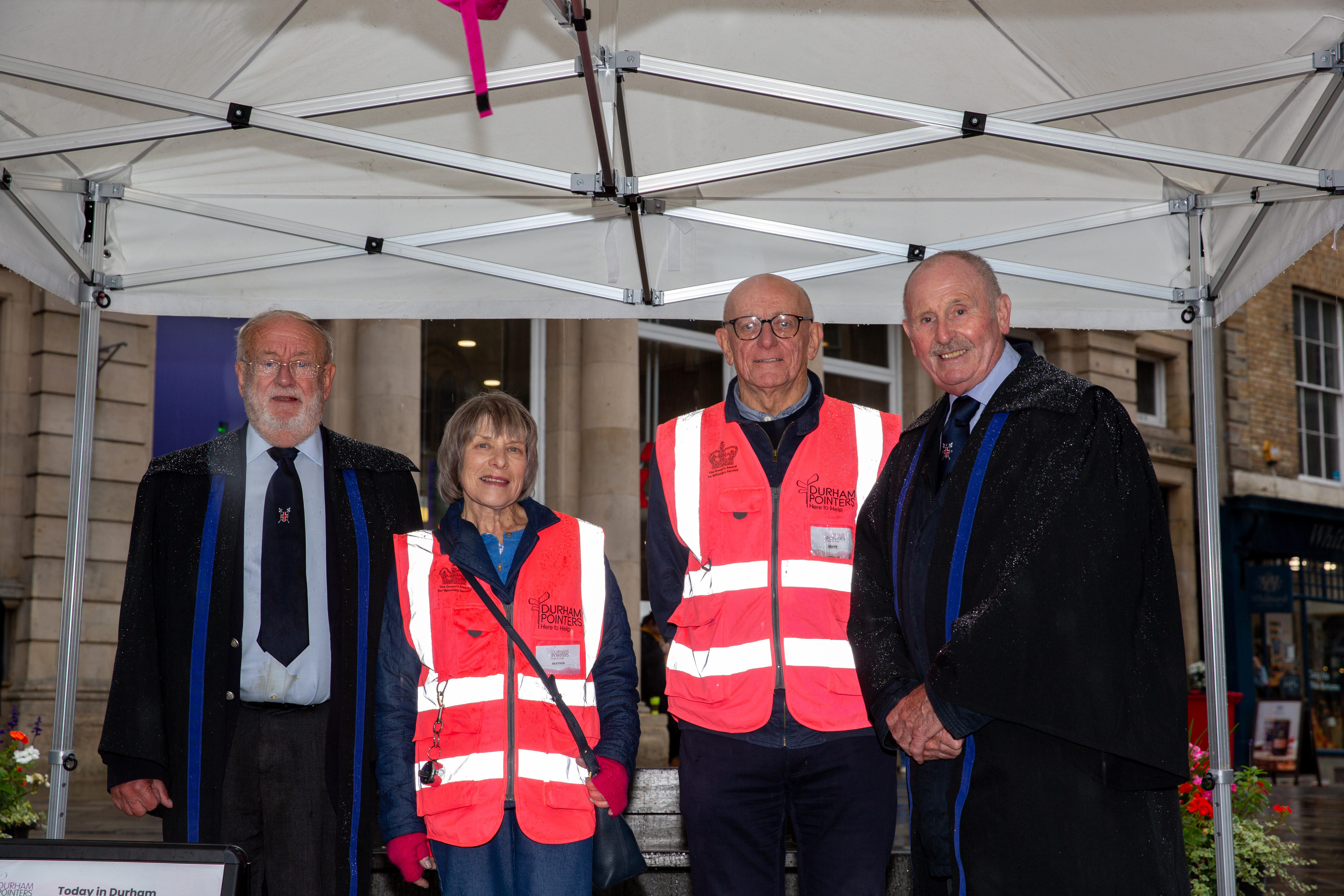 Pointers' spokesman Paul Turgoose said: "Durham City Freemen have been hugely supportive over several years, providing much needed funding to buy individual tabards for all our volunteers and enabling us to design and print a variety of leaflets to assist visitors to the city, including a children's quiz leaflet. Their latest contribution will assist enormously in meeting normal day-to-day running costs, often the most difficult to raise funds for."
Chairman of the freemen's charitable trust, Eric Bulmer, added: "We are pleased to continue supporting such a worthwhile charity which sits in the heart of the city and provides such a valuable service to both the community and visitors alike."