To accommodate the Group the training was arranged in 2 sessions which were led by David Butler and Gill Parkes.
The members were informed of the nature of County Record Office (CRO founded in 1963).
CRO hold Durham City and Guild records. (Special Collections are held at the University Library at Palace Green, including records of the individual Companies of Durham Freemen).
CRO hold Quarter Sessions from late 16th century, County Council records from the foundation of the Council in 1881, Parish Records for the Diocese of Durham, papers for individuals and estates, e.g. Bowes and Londonderry estates, Business Records, Union Records, e.g. Durham Miners Association and Durham Durham Coal Owners Association, and Miscellaneous other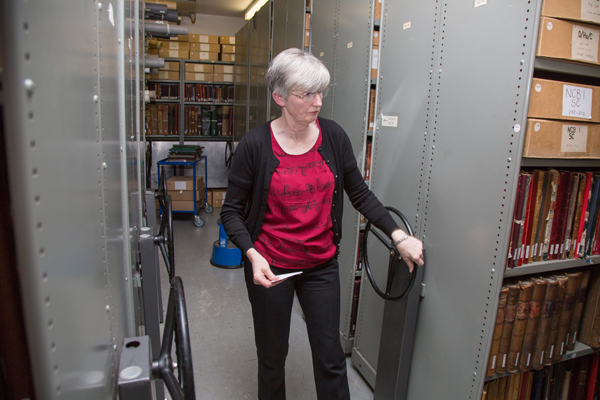 Members were shown a strongroom and explained the nature of storage, care, conservation and security for records and also explained the legal nature of depositing a record in any such office i.e. the material continues in the ownership of the original owner/depositor.
Access and use of the Search Room was explained, eg the appointment system, basic rules, opening hours etc. They also provided an overview of its facilities, microfilms, maps, printing, plus the nature of the printed reference works in the Search Room.
(Blue – Ecclesiastical Records, Grey – Official Local Authority Records, County Council Records; Poor Law Records up to the end of that system in 1929, Red – Deposited Records, e.g. Brancepeth and Streatlam) and the presence in the Search Room of the cabinet drawers containing a comprehensive collection of local Ordnance Survey Plans.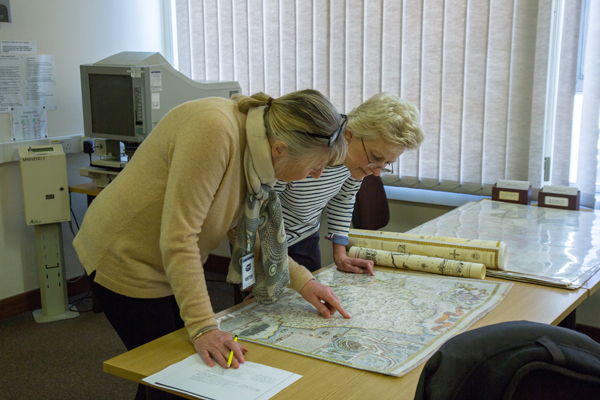 The members were informed of the website keyword search facility at www.durhamrecordoffice.org.uk
The archivist had prepared a substantial and interesting display of the CRO's documents relating the Durham City Guilds from 16th-19th century.
It was suggested that the work of the History Group could include the building of a database of the names, companies, dates, trades, of individual Freemen, this could be a natural part of the development of a narrative of the history of the Durham Freemen.
Judging by the reaction of the Group the sessions were extremely interesting and successful in terms of introducing them to the archives and methods of retrieval.
The group members all received a comprehensive folder of information relating to the County Record Office which included a specific archive leaflet Subject Guide 13: The Freemen of Durham City, relating to the Freemen and Guilds which was commissioned by the Durham City Freemen, and can be downloaded from the link in the column on the right.