Archaeologist Pays Homage To Scots Who Died During "Death March" And Imprisonment
An American academic has paid a personal and demanding tribute to hundreds of young Scots prisoners-of-war who died as the result of a 17thcentury "death march" and the deadly horrors they faced in captivity.
Megan Olshefski, a 29-year-old Californian, has devoted years researching the lives of those forced into a week-long trek from defeat at the Battle of Dunbar, in September 1650, to a make-shift prison in Durham Cathedral.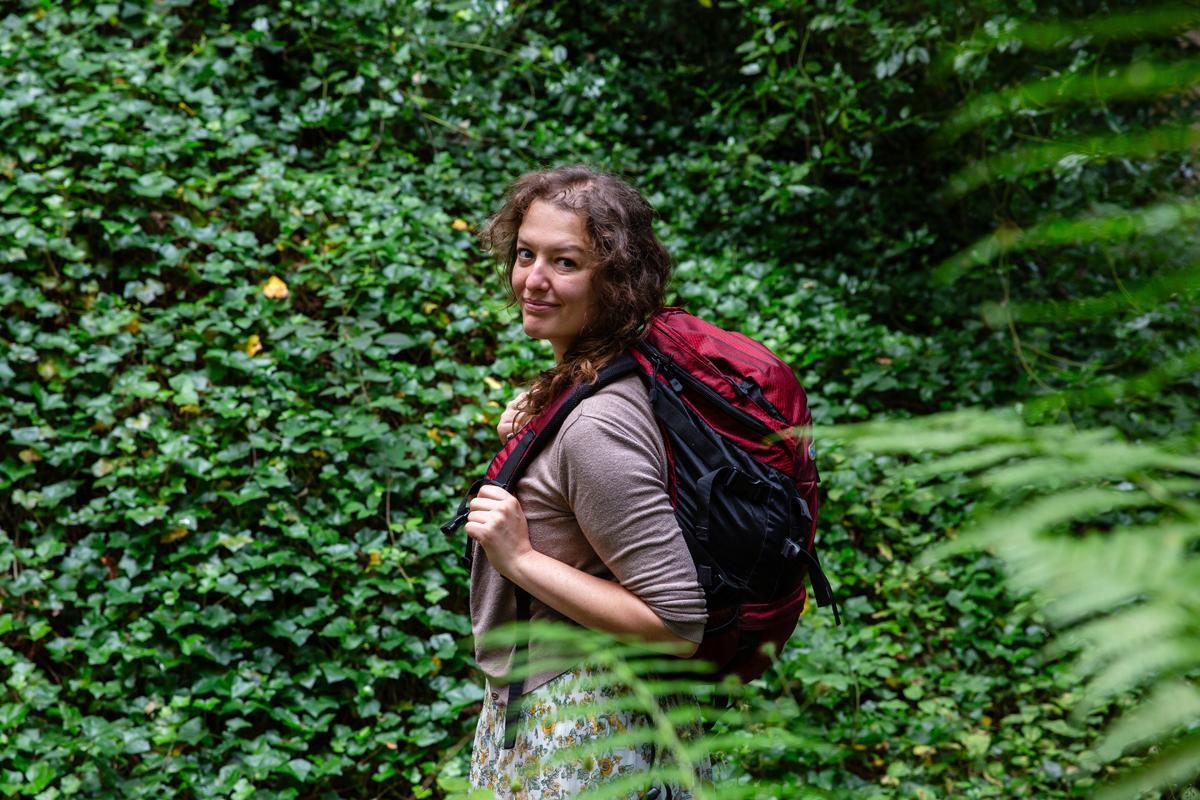 About 4,000 captives, judged a viable threat to Oliver Cromwell's victorious army, were marched south across the border at Berwick and then on to Belford in Northumberland. The onward journey took them to Alnwick and after days without food they ate cabbages and root vegetables on arrival within walled gardens at Morpeth.
They continued to Newcastle Cathedral but just about 3,000 were eventually herded into their final destination in Durham where, under lock and key, they faced months of unspeakable squalor and disease with the last of the prisoners leaving the cathedral in July 1652. With inmates sleeping cheek by jowl there was no protection from an outbreak of dysentery. Coupled with starvation, hypothermia and murderous squabbles over clothes and possessions, just 1,600 survived.
Megan, a history graduate now studying for a doctorate at Durham University's Department of Archaeology, is nearing completion of her research into the captives' struggle for life – and, for some, eventual freedom following a period of forced labour in the American Colonies.
On September 3rd, 373 years after the day of the battle, she set out to walk the same near 100-mile route as the battle-weary prisoners.
"I planned, where possible, to spend a night on the site of each stop-over and follow a traditional 17thcentury Scottish diet of the period, which included oats, peas, fish, brassica and kale," said Megan, whose mother's family can trace her roots back to Scotland.
"Conditions in the cathedral were truly horrific for captives whose average ages ranged from just 15 to their mid-20s. They used the east end of the cathedral as a toilet and slept when and where they could in the west end because of the chronic lack of floor space.
"My intention in making this trip was to honour all those involved – particularly the ones who did not survive," she said.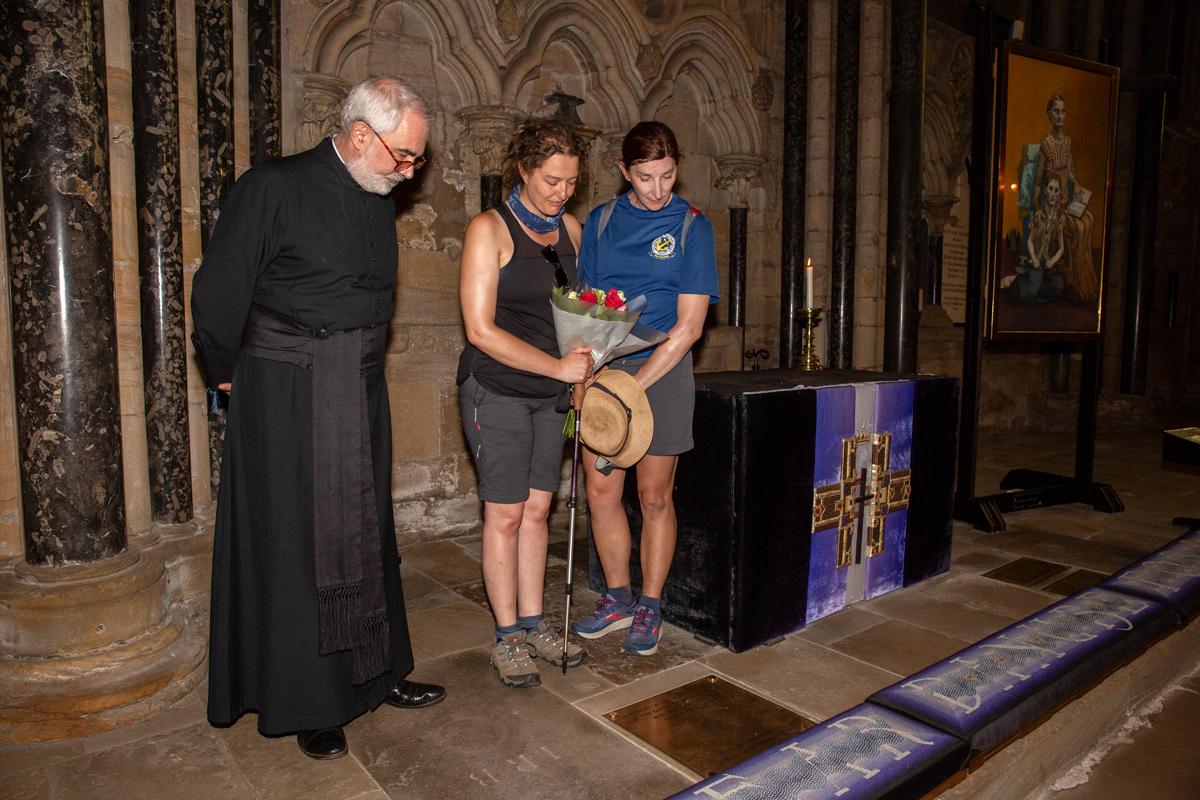 Megan's first introduction to the marchers' story and the privations they endured came when she was a young graduate working as a researcher and producer on the American equivalent of the British television programme "Who Do You Think You Are?"
One episode focused on James Adams, one of 150 randomly selected prisoners shipped out from London to New England. On arrival in Boston in the winter of 1650 he and his fellow travellers were forced into indentured service, legally tied to investors across the colonies. A group of 35 of the men were assigned jobs in the Saugus Ironworks, one of the first major industries established by the English in New England. When they were released from their bondage between five and seven years later and were offered freedom to start a new life among the Puritan colonists. Many built rudimentary homes, raised families and lived long lives, some reaching their 90s.
As part of her research Megan has taken part in archaeological digs and surveys on the sites of those early homesteads and places of labour. She plans to publish a book as well as record a video of her pilgrimage along the route of the walk.
She explained: "Records examined by the American programme researchers confirmed the names of all those who sailed to Boston and were indentured at the ironworks, a key link to descendants tracing their family tree, starting with the Unity, the ship which brought the prisoners across the Atlantic."
Research into this poignant piece of history has been keenly followed by tens of thousands of Americans, fiercely proud of their Scottish heritage. In some cases they plan to relive their ancestors' story by coming to the UK and visiting Scotland and north east England.
The cathedral's dead were buried in a mass grave now under the buildings of Palace Green and the buildings within the surrounding area. The major new find of the mass grave was made during work on a new café in 2013. Ironically, despite the large number of deaths it has been possible to recover only 28 incomplete skeletons.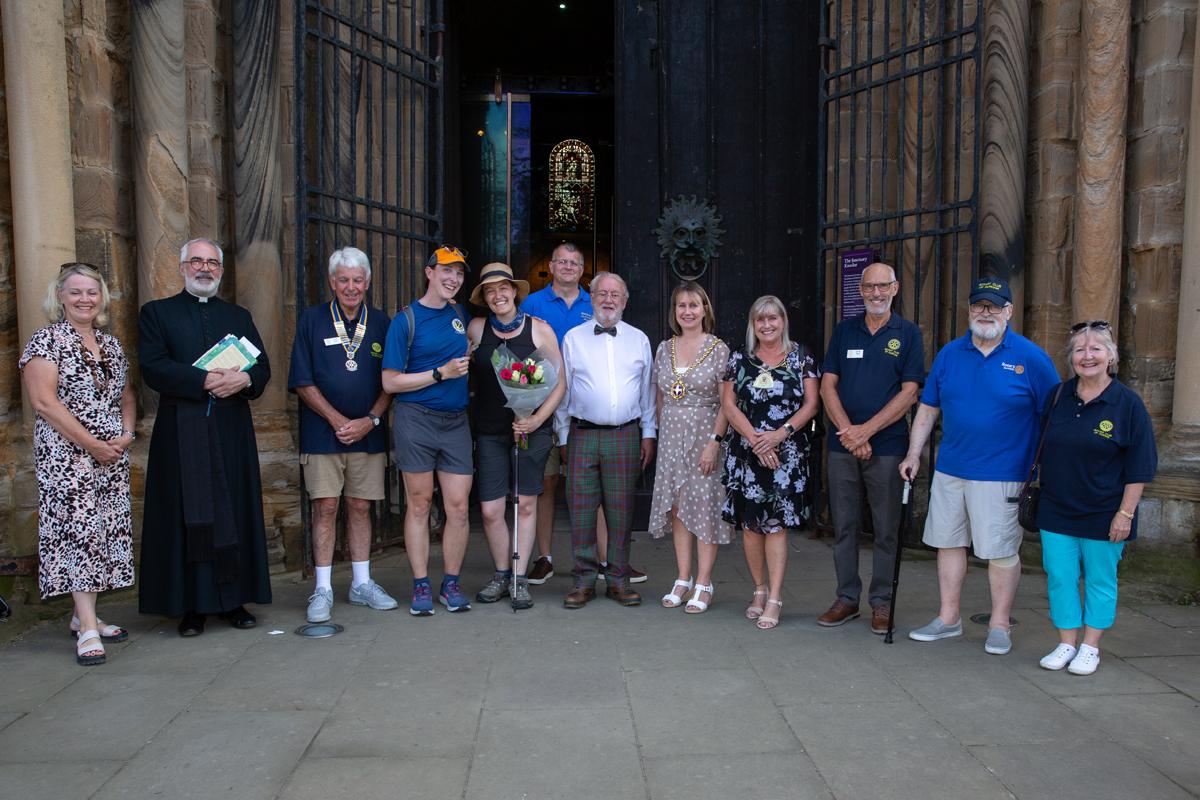 Megan's sobering journey ended at Durham Cathedral's North Door on the late afternoon of Saturday, 9thSeptember.
She was met by a welcoming party led by the Mayor, Councillor Lesley Mavin, Mayoress Trish Sutcliffe and the Acting Dean, Canon Michael Hampel. Others present were members of the Rotary Clubs of Durham and Dunbar who, along with Megan's college and a trust set up by the University's renowned archaeologist Dame Rosemary Cramp, helped fund her academic adventure.
The Rotarian's ranks included Alan Ribchester (7thfrom the left) a leading city freemen who recruited the help of Geoff Kitson, a fellow freemen and photographer, whose images produced before and after the trek were instrumental in widespread national and local newspaper exposure, as well as television and radio coverage. Following Megan's arrival prayers were offered at the cathedral's Scottish Soldiers' Memorial.
Historical note – The armies facing each other at Dunbar were, numerically, fairly evenly balanced - between 10,000 to 12,000 Scots, against Cromwell's army of 11,000. The number of Scots killed in battle has been put at 300 while other estimates suggest 800-900 perished. A further 1,000 were thought wounded. Cromwell's leaders recorded 20 to 40 from their own ranks died and claimed many captives were released because of wounds or age believing they posed little future threat.